'Rehana Maryam Noor' now playing in theatres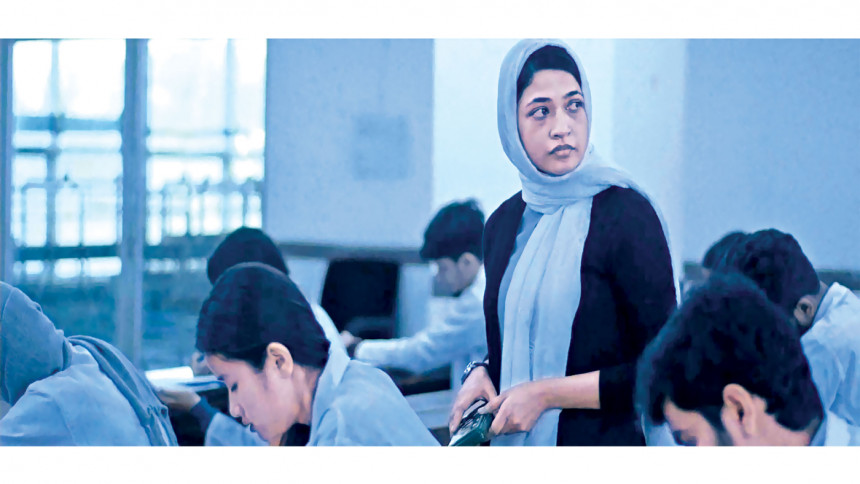 "Rehana Maryam Noor", starring Azmeri Haque Badhon in the lead role, is now playing in theatres countrywide.
The Abdullah Mohammad Saad directorial made history as the first Bangladeshi film to be screened at the prestigious Cannes Film Festival's Un Certain Regard section, earlier this year. Un Certain Regard, meaning "from another angle", presents 20 films with unusual styles and non-traditional stories seeking international recognition.
"Rehana Maryam Noor" received a standing ovation during its premiere at Cannes.
The film revolves around Rehana (Badhon), an assistant professor at a medical college. While she continues to balance her roles as a medical professional, a mother, and a teacher among others, her life changes once she comes across an unexpected incident involving a female student.
The incident propels her into a fight against the system on behalf of the student, and her daughter. Alongside Badhon, "Rehana Maryam Noor" also stars Afia Tabassum Borno, Afia Zahin, Kazi Sami Hasan, and Tuhin Tajimul, among others.
The film has been submitted to the 94th Academy Awards from Bangladesh. It was also selected to be showcased at the Busan International Film Festival 2021.