Portrait of a Cover Artist - Asifur Rahman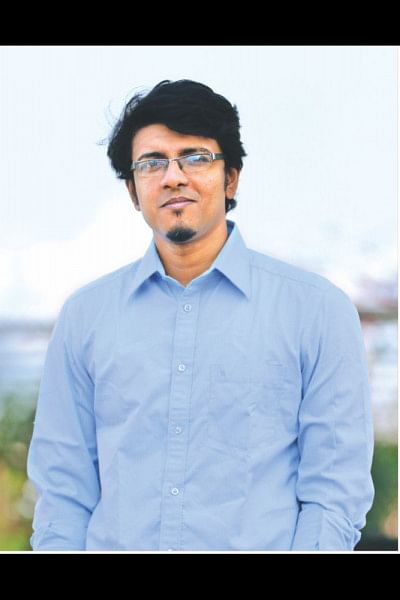 Having completed his engineering degree from Bangladesh University of Engineering and Technology (BUET), while shuffling across different careers, Asifur Rahman finally chose to pursue his passion in art and has since established himself in the field. He cultivated a fond interest in cartooning since his university days and embarked upon an artistic journey with the Ekushey Grantha Mela in 2013, and has been contributing to the revered book fair ever since. Rahman also has a keen interest in writing, as he released two comic books of his own at this year's Ekushey Boi Mela, titled 'Tufaan Rajjo Chhara' and 'Neel Komol Ar Laal Komol'. We catch up with the artist to learn about his work and more.
Can you describe the process you follow for the artwork while working on a book?
In the case of comics, I have to make the storyboard first, known as 'thumbnailing' in our field. Next, the thumb nails are discussed with an art editor, if one is available. Then, it is the 'inking' stage, where we add a touch-up to the sketches, followed by 'colouring'. Another important factor in comics is the 'text placement'. Renowned publishers have a dedicated department for placing the text in the relevant position, but most of the time, we artists have to do it. I do all the work digitally, but many prefer freehand.
You are a certified engineer; did you also earn any professional degree in the field of art?
No, I have learnt whatever I can, simply out of passion and practice. However, cartoonists like Mehedi Haque and Syed Rashad Imam Tanmoy have provided plenty of guidance to me, along with the online tutorials and courses that I completed. All that has made me the cartoonist that I am today. I plan to learn more, as it is a never ending process.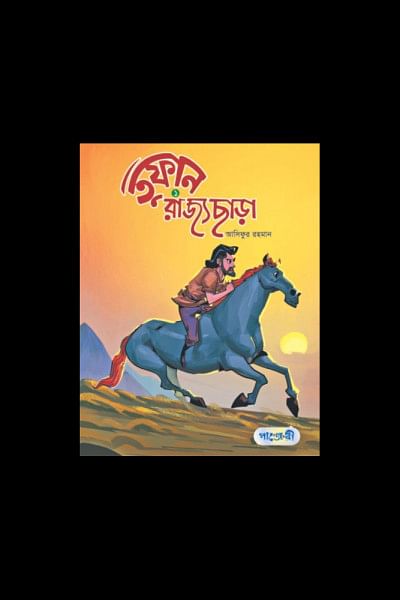 Ekushey Boi Mela is certainly a busy season, but how do you keep yourself occupied otherwise?
I am working as a concept artist in an animation firm called Mighty Punch Studios. Apart from that, I am a feature cartoonist at the Bangla daily, Samakal and the Assistant Editor at Dhaka Comics. Besides the aforementioned, I also run a page on Facebook called Arts By Rats, where I work as a freelance artist.
How did you come up with the name Arts By Rats and what kind of work do you do there?
My nickname is Ratul, in short, Rats. Hence, Arts By Rats, is the name of the page. I tend to do a variety of commissioned work through my page, which also gives me good exposure. I have done plenty of wedding caricatures as well, which garnered quite the popularity over the years.
What kind of hurdles have you faced progressing through your career?
It is less of a hurdle and more of a complaint, I reckon. There is this trend in our country, whereby the publishers often tend to provide the name of the author only, on the covers of books. Very few publishers here consider the artists/illustrators and mention their names on the covers as well, whereas overseas, both the writers and artists are acknowledged for their individual efforts.