Oblique's 'Mogno' released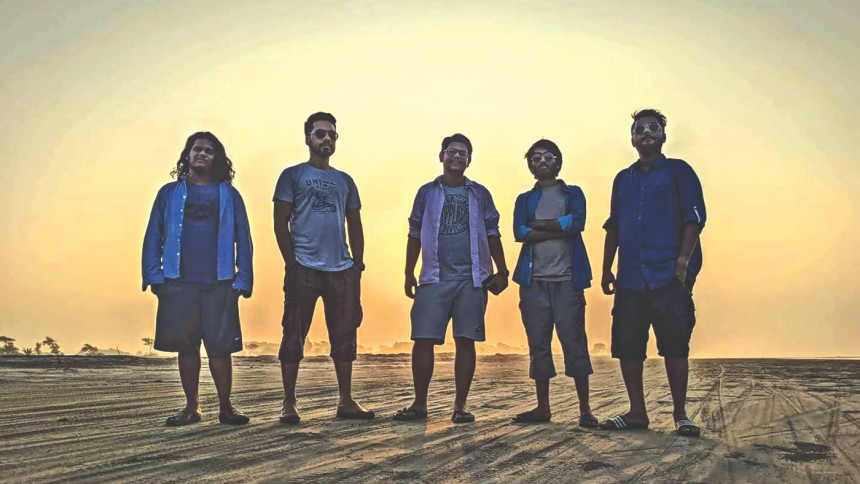 The video for the new single, Mogno by the band Oblique, was released on their official YouTube channel, recently.
The track is jointly written by the band's guitarist Ridwan Ahmed and drummer Mahbubul Akram. The other members of the band include Samin Yasar on guitar, Rifat Arefin Haque on bass and R Bashar Lisan on vocals. The video is directed by the band members in collaboration with Anik Ratul's cinematography.
The music video, featuring the band members and natural beauty of sea beaches in Kuakata, reached over twelve thousand views within the first two weeks of its release.
Founded in 2005, Oblique released an EP in 2009, a full-length self-titled album in 2013, and their 2nd album Aloron in last year.  Besides, these albums, three singles -- Bhondo, Koishor and Stobdho, were separately released in 2015.