Jaya Ahsan's "Alatchakra" to release on March 19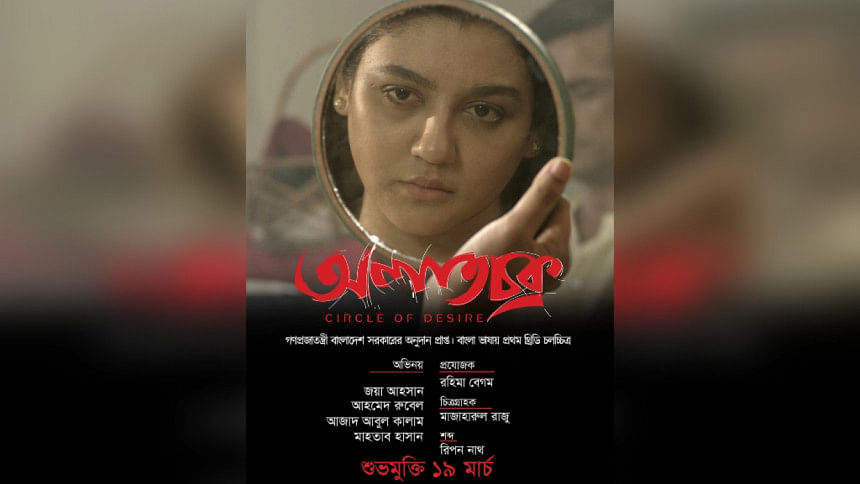 Jaya Ahsan's new film "Alatchakra" will be released on March 19. The film is produced by Rahima Begum, and directed by Habibur Rahman. The production is based on Ahmed Sofa's novel of the same name, and casts Ahmed Reza Rubel opposite her in lead.
"Alatchakra", a government-funded project based on the Liberation War, is the first 3D film to be released in Bangla language. The poster and teaser of the film were released recently.
Jaya Ahsan confirmed the release date of the film via a Facebook post from her official page. She also said that the film was initiated to celebrate 50 years of our independence.
Jaya Ahsan will be seen in the role of Tayeba, and Ahmed Reza Rubel will play the role of Daniel. The film also casts Azad Abul Kalam and Mahtab Hossain, among others.
The film had received clearance from the Censor Board in December and its teaser has made it one of the awaited films of 2021. Mazharul Raju is the cinematographer and Ripon Nath is the audio engineer of the film.
"The film narrates a beautiful story," says Jaya Ahsan. "When the audiences experience it in the halls, they will surely be able to relate to it, as this film depicts our history."