'Amar Bhashar Chalachchitra 1428' kicks off at TSC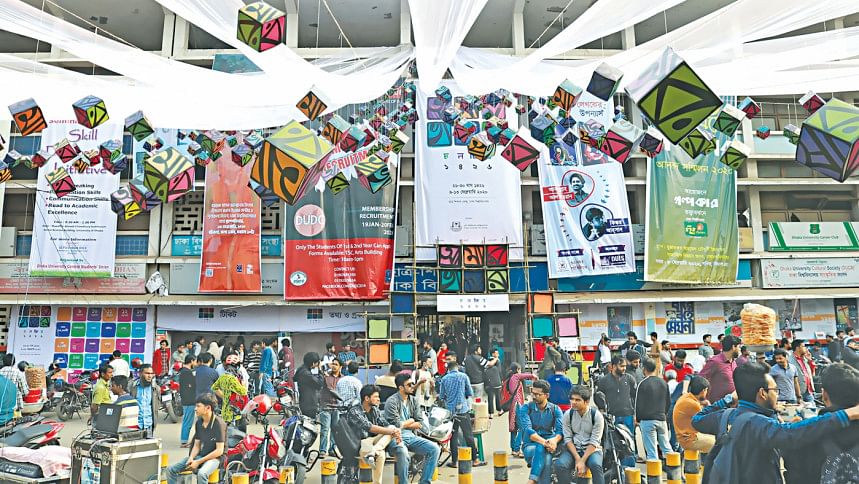 The 20th edition of 'Amar Bhashar Chalachchitra 1428', organised by Dhaka University Film Society (DUFS), starts today. The will take place at the TSC premises of Dhaka University and will end on February 26.
The largest festival of Bangla language films will commence on Tuesday, February 22, 2022, with the screening of Satyajit Ray's "Agantuk". The day will also feature the screening of Giasuddin Selim's "Monpura" Masud Hasan Ujjal's "Unoponchash Batash", and Abdullah Mohammad Saad's "Rehana Maryam Noor".
Nineteen contemporary and classic feature films, and one documentary, including "Nonajoler Kabbo",  "Raat Jaga Phool", "Lal Moroger Jhuti", "Mujib Amar Pita", and "Chandrabati Kotha", will be screened at the five-day festival. The tickets will be available at the venue.