Hoichoi unveils fresh slate of 25 new originals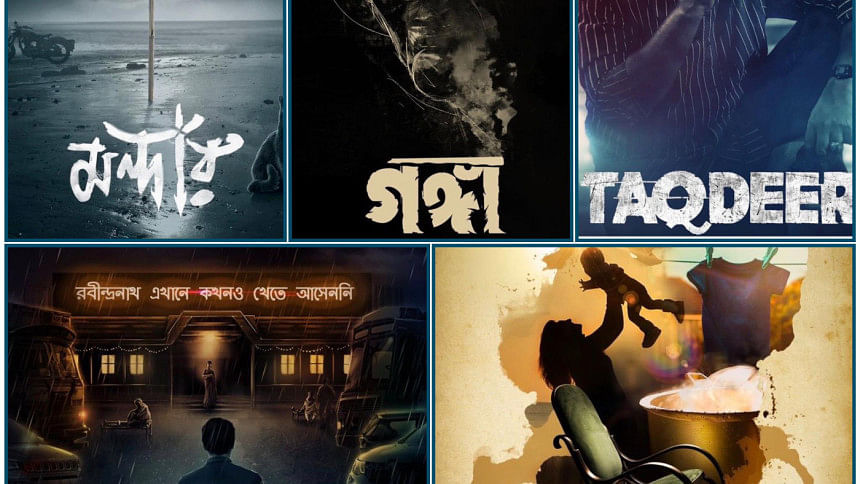 Prominent OTT platform Hoichoi completed three years, since its launch in 2017. For their fourth year, they unveiled a fresh slate of 25 new originals, 2 first-day, first-show films and multiple world digital premieres of movies to be streamed after their theatrical releases, including Dracula Sir, Kakababur Protyaborton, Prem Tame and Golondaaj.
"From a simple idea in 2016, Hoichoi has built a global reach of 13 million subscribers, with 40 percent of the direct revenue from international customers," shares Mahendra Soni, Co-Founder of SVF & Hoichoi. "In 2017, when we launched Hoichoi, our biggest motivation was to be able to tell great stories, work with fresh talent and reach out to a bigger Bengali diaspora around the world."
For the upcoming year, Hoichoi is teaming up with leading directors Ashfaque Nipun, Mizanur Rahman Aryan, Syed Ahmad Shawki, Saleh Sobhan Auneem, Srijit Mukherji and Dhrubo Banerjee among others.
Money Honey's Tanim Noor and Krishnendu Chattopadhyay, Hello's Sahana Dutta, BreakUp Story's Mainak Bhaumik and many other directors are also scheduled to work on new projects.
Popular faces like Chanchal Chowdhury, Partha Barua, Apurba, Sanjida Preeti, Intekhab Dinar, Manoj Pramanik will join the cast of new projects while Swastika Mukherjee, Raima Sen, Parambrata Chattopadhyay, Anirban Bhattacharya and many others will return to star as leads in the upcoming shows.
Chanchal Chowdhury starrer Taqdeer, Mizanur Rahman Aryan's Bhalo Thakish Baba, Anirban Bhattacharya's debut series as a creator, Mandaar, first women detective franchise Damayanti, Rudranil Ghosh's Ganga starring Soumitra Chatterjee and Srijit Mukherji's series Robindronath Ekhane Kawkhono Khete Aashenni, based on Mohammad Nazim Uddin's novel among other web series are scheduled to launch soon.
"It is now more important than ever to continue to entertain our audience," shares Vishnu Mohta, Co-Founder of Hoichoi. "In addition, our partnerships with Jio Fiber and leading telecom companies in the Middle East and Bangladesh will bring us closer to our customers and provide them with convenient ways to pay for Hoichoi."
With subscribers from over 100 countries including Japan, Sweden, Argentina, Iceland and others, Hoichoi announced 'carrier billing', through which users can buy a Hoichoi subscription for a week or a month by paying with their mobile balance. This will soon be available for the users in Bangladesh and the Middle East. Hoichoi is also available on Apple TV, Android TV, Firestick, Roku, Mi LED TV, LG SMART TV and Samsung TV.