Damal: Reliving the legacy of the Shadhin Bangla Football Team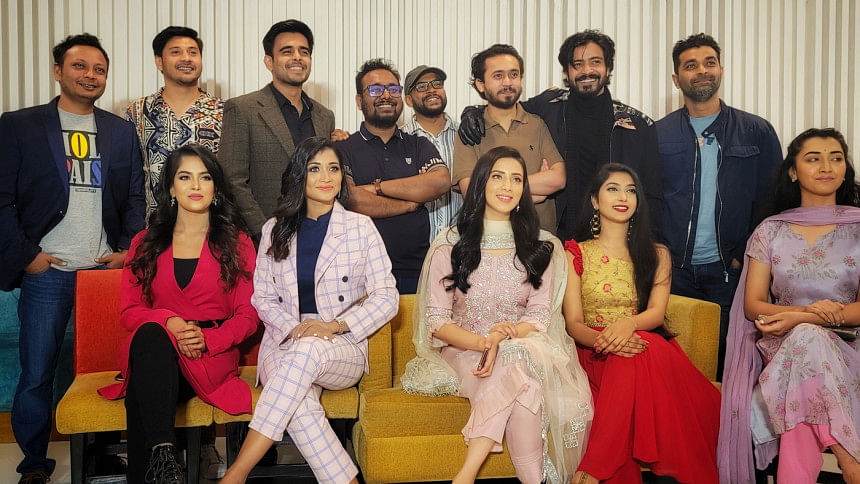 Much anticipated upcoming film 'Damal' will contrast the story of the legendary Shadhin Bangla Football Team with another from this era. The film has been conceptualised by Managing Director of Impress Telefilm Ltd and Channel i, Faridur Reza Sagar and directed by noted filmmaker Raihan Rafi, Nazim Ud Daula has paired up with the director for the screenplay of this production.
The venture, featuring Siam Ahmed, Bidya Sinha Saha Mim, Rashed Mamun Apu, Sariful Razz, and Sumit among many others, will be released under the banner of Impress Telefilm Ltd.
"I play the character of Durjoy in the film. I have been studying this character for a while now, trying to internalise it completely," shares Siam Ahmed. "Damal depicts the true account of the journey of the first Bangladeshi football team. Though the shooting is set to start this month, I'll join the crew this December."
Portraying the past incidents, the film is set to showcase very particular events from history. Formed in June 1971, the Bangladeshi football team played a total of 16 matches in different locations, earning a total of BDT 5 lakh. The team decided to donate this amount to the war fund.
Initially, in a letter signed by the then acting President Syed Nazrul Islam, 31 players were selected and asked to go to Mujibnagar to join the Bangladeshi football team. Pratap Shankar Hajra, Saidur Rahman Patel, Sheikh Ashraf Ali and Ali Imam, among others, were the first to visit Mujibnagar.
Shaddhin Bangla Football Team played its first match against Nadia XI at Krishnanagar Stadium in West Bengal on 25 July with Zakaria Pintu as their captain. The match was drawn with a score of 2-2.