Bobita and her sisters celebrate Eid with underprivileged children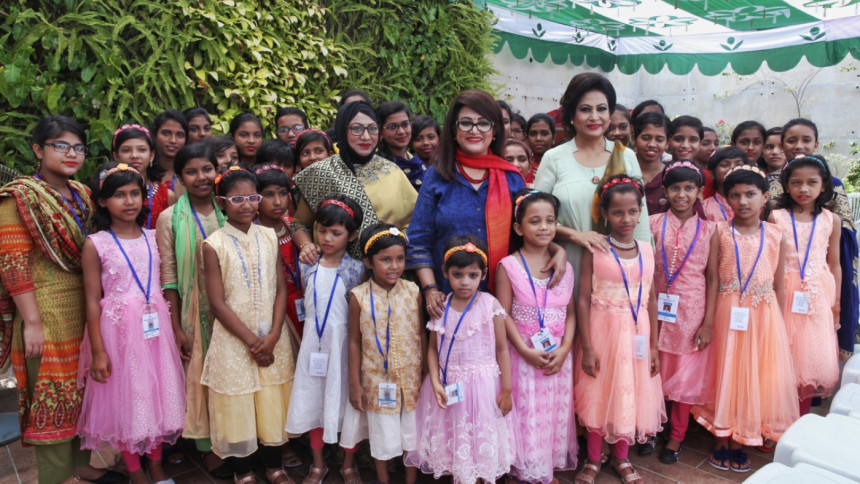 Renowned actor Farida Akhter Bobita celebrated an Eid festival with underprivileged children recently. She is the Distressed Children & Infants International (DCII)'s goodwill ambassador.
She spent the day with the children at her residence in Gulshan. Her sisters, actors Shuchanda and Champa, were also present on the occasion. More than 40 children spent quality time with Bobita.
They had a lot of fun with the actors, singing songs such as O Mor Romjaner Oi Rojar Sheshe and Sraboner Meghgulo among others.