"Birthdays are bittersweet for me" – Chanchal Chowdhury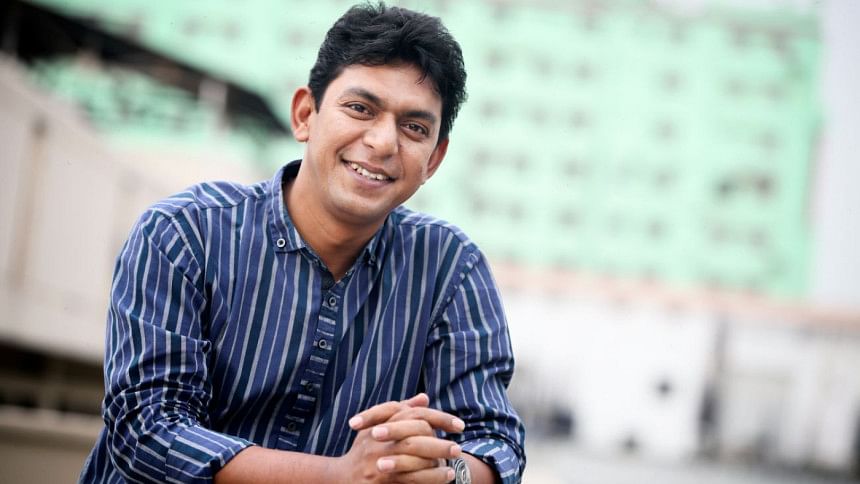 Chanchal Chowdhury is one of the most popular actors in the country. Be it television, theatre or film, he has had success in every field. Not only has he established himself as one of the most popular stars in television, he has won the hearts of millions of viewers through his long trail of work.
The dedicated actor celebrated his birthday yesterday. In a conversation with The Daily Star, he says, "Birthdays are bittersweet for me. Amidst the celebrations, I am a little sad because I lose another year of my life."
In addition to countless television appearances, the actor has also starred in several movies, for two of which he took home the National Film Award. Ten years since the release of Monpura, it still stands as one the most popular Bangla films in recent memory. He has also garnered many accolades in home and in West Bengal for his performance in Moner Manush, a film by the Indian director Gautam Ghosh.
One of the more recent milestones in his career was Aynabaji. This film propelled him as everyone's favourite actor. And even more recently, his performance as Misir Ali in the film Debi made him synonymous to the role for the current generation of Misir Ali fans.
While we conversed with the star, we asked him what he thought was the significance of birthdays. After pondering over the question for a while, he answered, "I know people have a lot of love for me. But during birthdays, I realise the magnitude of this love. The fact that I can receive so much love from everyone is what make birthdays special."
Every year, Chanchal celebrates his birthday by cutting a cake exactly after the clock strikes twelve. This year was no different. The celebrations took place as Shoummo and Dibya, the sons of actor Shahnaz Khushi and playwright Brindaban Das, brought home a cake to surprise Chanchal Chowdhury.
"Shahnaz Khushi is a very dear friend to me. I am really close to her family and we've always had a loving relationship", said Chanchal about his long time birthday host.
After the birthday celebrations, during midnight, Chanchal Chowdhury, his wife and son, travelled to Kolkata. His schedule tends to keep him busy all year round. So, he took a break during this time to enjoy a trip with his family.
Chanchal will also be appearing in several TV shows for Eid. These include hour-long shows as well as a seven part series.