'Art Against Corona' underway at Shilpakala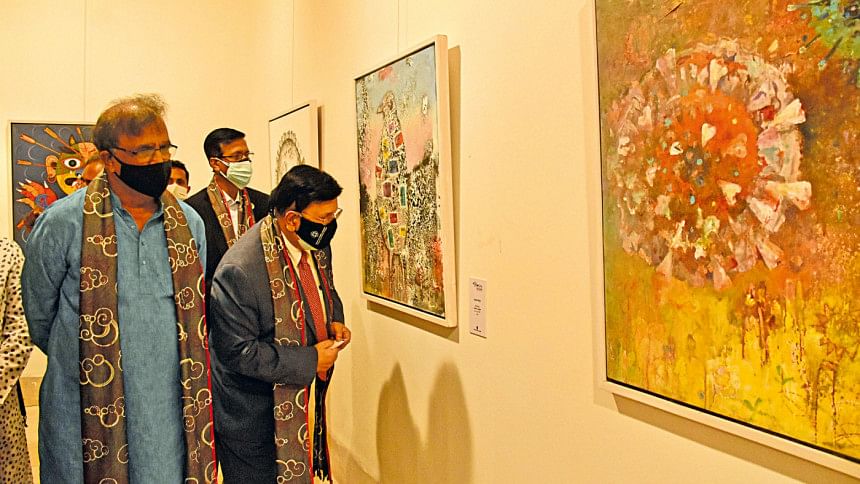 A month-long art exhibition, titled Art Against Corona, is underway at Bangladesh Shilpakala Academy (BSA). A K Abdul Momen, Honourable Minister for the Ministry of Foreign Affairs, Government of the People's Republic of Bangladesh, inaugurated the exhibition as the chief guest at the National Gallery Auditorium of the academy on October 27.
State Minister for the Ministry of Cultural Affairs K M Khalid, Badrul Arefin, Secretary of the Ministry of Cultural Affairs and renowned artist Jamal Ahmed were present as special guests. Secretary of BSA, Md Nowsad Hossain delivered the welcome address while BSA Director General Liaquat Ali Lucky presided over the inaugural ceremony.
"We have proved once again that we are a nation of heroes. Amid the pandemic, everyone worked shoulder to shoulder for the motherland," said A K Abdul Momen. "This event is truly commendable and an admirable example for the future."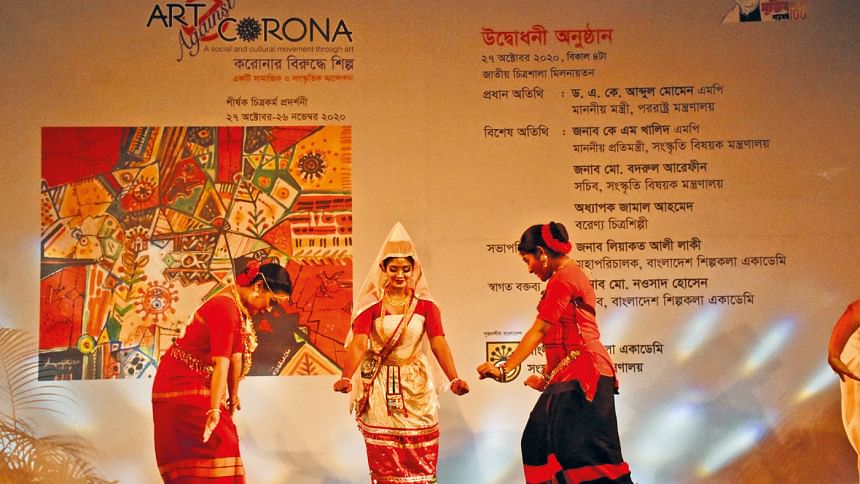 "We have been able to organise such an event because of the power that our leaders have given us, to stand beside others," added Liaquat Ali Lucky. "Such arrangements will continue in the future."
BSA is also conducting online cultural activities all over the country to keep the morale of the people strong. In the meantime, tens of thousands of artists from every district of the country, including Dhaka, have joined the Art Against Corona online programme. Artists of all ages, including adults, the youth, the elderly and children with special needs, have joined the War against Corona programme that has received a widely positive response from people across the country.
After the inaugural ceremony, a cultural programme was organised by the artists of BSA. The exhibition is open to all daily from 11 am to 6 pm till November 26, maintaining all health and safety guidelines.