Group exhibition 'Wings of Art' commences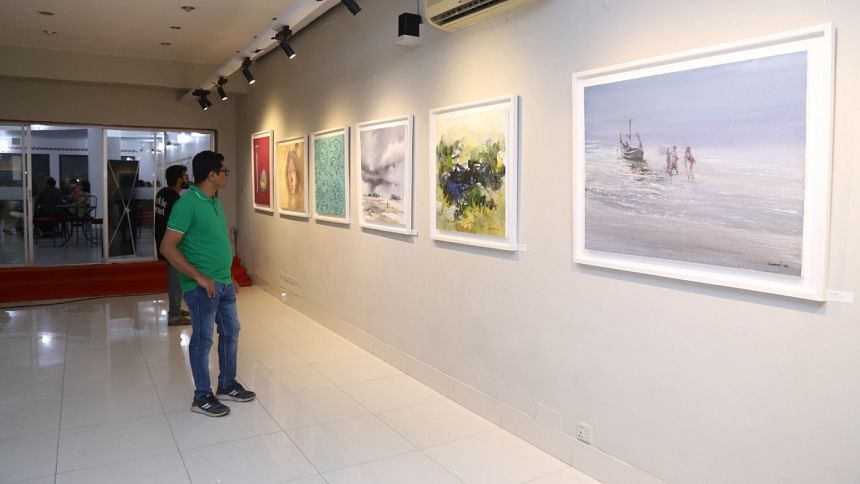 10-days long group exhibition titled "Wings of Art", jointly initiated by Wings of Wind and Shilpangan is being held at the Alliance Française de Dhaka (AFD) in the capital.
Last year, from July 1 to July 5, during the monsoon, Wings of Wind organized an art camp in Shafipur, Gazipur, with the participation of 24 young artists. 
Young artists received one-on-one art training at that camp and also had the opportunity to talk about painting with veteran artists. This exhibition features the selected artworks from the art camp arranged by Wings of Wind.
Saifur Rahman Lenin on behalf of Wings of Wind and Rumi Noman on behalf of the Shilangon, discussed their future plans about this initiative.
Wings of Wind and Shilpangan started their combined journey through this exhibition. In order to further promote and extend the nation's painting, it has been planned to invest in a number of small- and large-scale artistic endeavors throughout the country and around the world. 
The exhibition began from March 3 and will continue till March 12.