Taylor Swift and Kendrick Lamar dominate Grammy Awards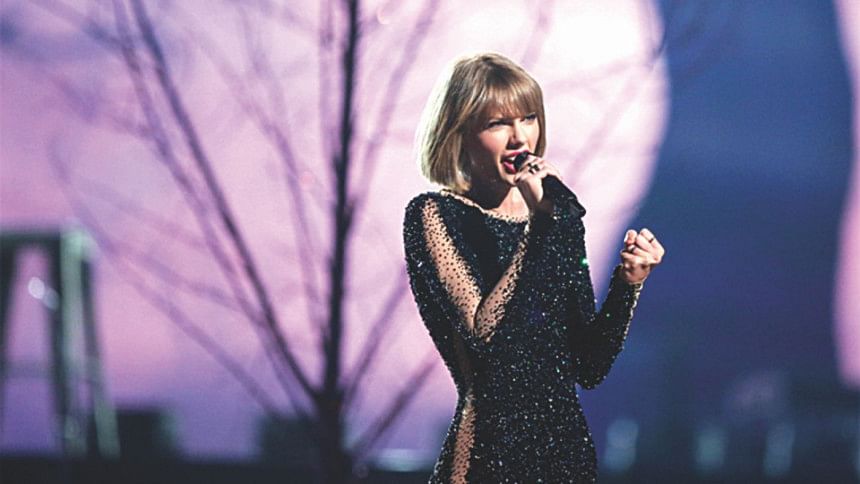 Kendrick Lamar was the big winner at the 58th Grammy Awards on Monday night, but he was denied an album of the year trophy by Taylor Swift, who prevailed for her smash hit "1989."
Swift and Kendrick were competitors in this year's Grammy race but also collaborators who shared the best music video award for "Bad Blood."
Accepting the top award for her late-2014 album, Swift noted that she is the lone woman to receive the honor twice; she collected the trophy for "Fearless" in 2010.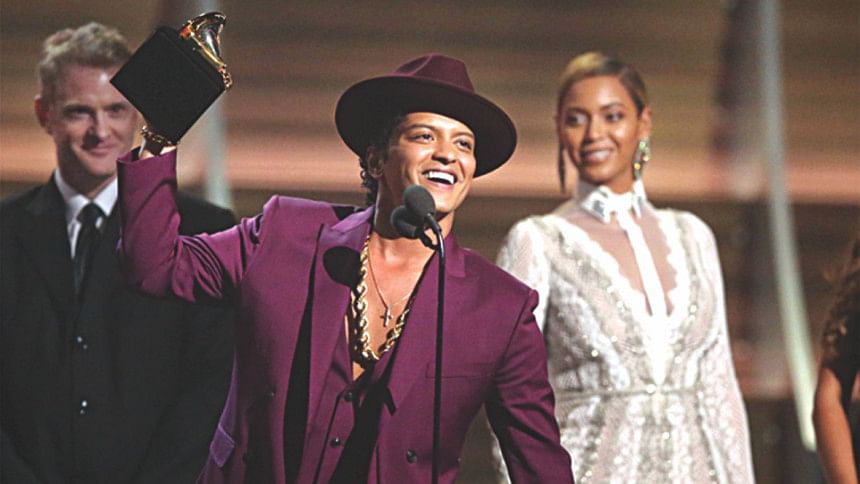 Earlier in the day, during the Grammys' pre-telecast Premiere Ceremony, "1989" also received kudos as best pop vocal album.
Lamar drew a total of five statuettes. He swept up four awards at the afternoon ceremony, and continued his roll with the first award of the night, reaping best rap album for his widely lauded collection "To Pimp a Butterfly."
Producer-musician Mark Ronson's "Uptown Funk," the radio ubiquity featuring singer Bruno Mars, was named record of the year. Meghan Trainor tearfully accepted the best new artist award. English singer-songwriter Ed Sheeran was the dark-horse winner for song of the year with "Thinking Out Loud," co-written with Amy Wadge. Sheeran also won best pop solo performance for the same number.
Chris Stapleton followed up his afternoon win for best country performance by receiving the best country album trophy for his album "Traveller." 
labama Shakes received award for best rock performance for "Don't Wanna Fight." The group's sophomore set "Sound & Color" scored the best alternative music album trophy.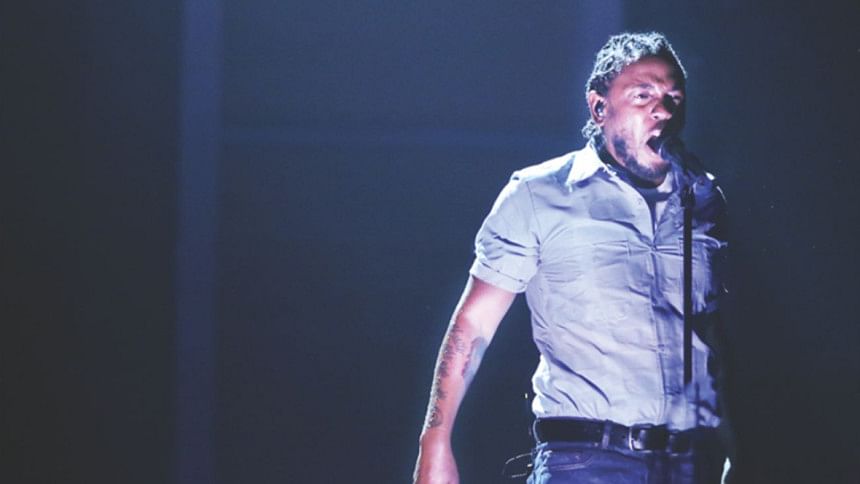 Even by past standards, this year's Grammys ceremony, hosted by LL Cool J at Staples Center, was performance-heavy and awards-light: Only eight of the 83 awards were handed out during the nighttime show, an all-time low. The rest were dispensed at the early afternoon ceremony held at the Nokia Theatre.
There were also a number of acts who gave tribute performances - Lady Gaga sang a medley of David Bowie songs, Jackson Browne and The Eagles performed in honour of Glenn Frey and Stevie Wonder remembered Earth Wind and Fire's Maurice White.
Source: Variety