Smith, Swift lead Billboard Music Awards finalists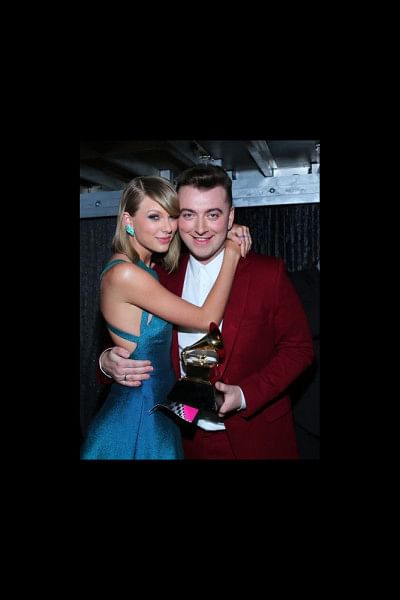 Several of the 2015 Billboard Music Awards finalists were just announced Tuesday morning, and leading the pack are two standouts: one of last year's breakout stars, and every year's most dependable award winner.
Taylor Swift lords it over all with a whopping 14 nominations, while Sam Smith follows her closely with 13. The two artistes will be facing off against one other in the arenas of Top Artist, Top Billboard 200 Album, and Top Hot 100 Song.
Both singers had hit songs that dominated the charts; with Sam Smith's "Stay With Me" spending nearly a full year on the Hot 100, and Taylor's "Shake it Off" putting in an impressive 32 weeks and counting.
The Billboard Music Awards finalists in the first five categories were revealed this morning on Good Morning America by this year's host Ludacris, along with Pete Wentz of Fall Out Boy.
The bassist and his band will be performing their new song "Uma Thurman" for the first time on live TV at the May 17 show. The full list of remaining finalists came later on Tuesday.
Other notable multiple nominees include Iggy Azalea, Meghan Trainor, and Ariana Grande.
Source: Yahoo! Music