Shahan Kabondho talks about writing
Lyricist and artiste manager Shahan Kabondho came to Dhaka from Bagerhat during his teen years, harbouring a love for poetry and music in his heart.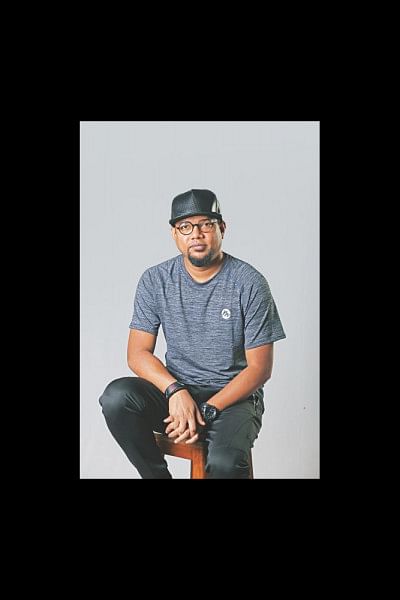 The songs he wrote, including Priyotoma Megh by Miles, Dheem Tana by Kona, Brishti Ashuk and Chaichho Jokhon by Bappa Mazumder, among others, have garnered immense popularity amongst music lovers.
A manager to Bappa Mazumder, Kabondho has worked with renowned musicians across the country. Musicians from Nepal and Sri Lanka have also collaborated with him. At the beginning of his career, he worked with magazines as well.
"Lyricists are hardly put under the limelight," says Kabondho. "People mostly recognise the faces of singers and actors. Sometimes, I hear songs I wrote in public spaces, but no one really recognises me. But I think that is the beauty of being a lyricist. Your words get the recognition, not your face."
However, according to Kabondho, people still do not consider song writing to be a full-fledged profession.  "Although the situation has improved immensely over the years, government intervention is needed to strictly maintain the royalty system. This way, our industry can make room for the people who are behind the words of some of the most beautiful songs," he concludes on a hopeful note.