In loving memory of Shahnaz Rahmatullah and Subir Nandi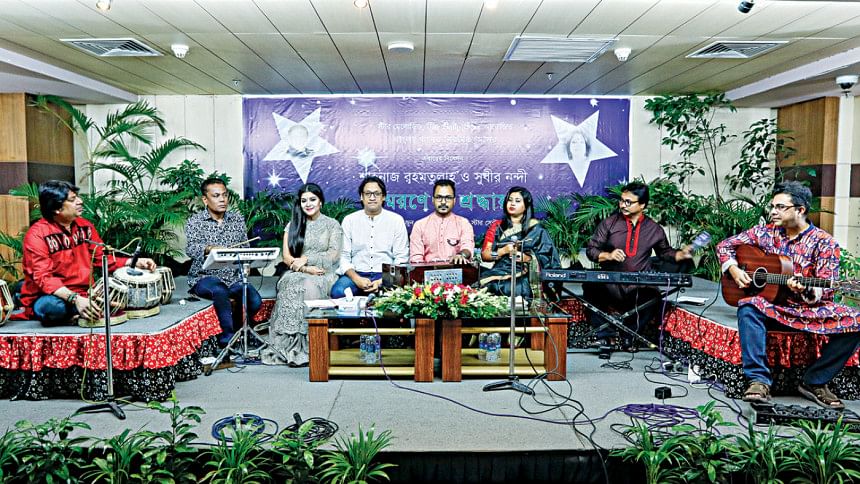 Shahnaz Rahmatullah and Subir Nandi, two prominent names of the music industry, gifted us with some brilliant melodies during their illustrious careers. Tragically, both of these musical legends left us recently.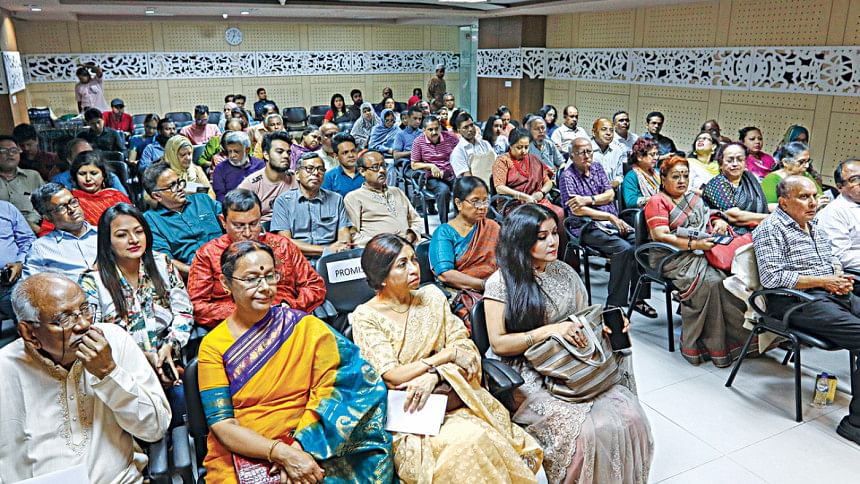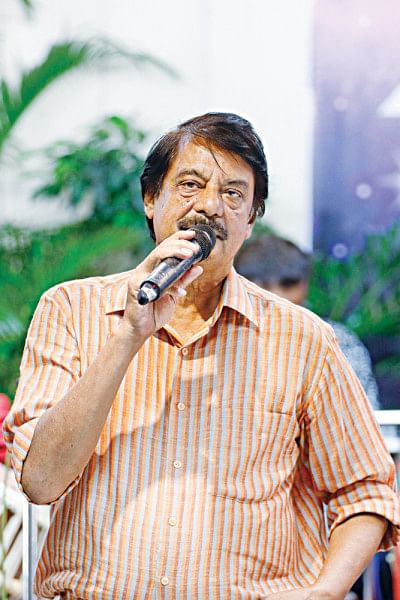 Star Melodies, an initiative of The Daily Star to promote Bangla music, arranged a musical evening titled 'Shahnaz Rahmatullah O Subir Nandi: Shoroney O Sroddhai', at The Daily Star Centre yesterday. Hosted by Sadya Afreen Mallick, Chief, Culture Initiatives, The Daily Star, the musical soiree featured a selection of songs by the late maestros.
The evening began by observing a minute of silence, to pay respect to the late artistes of the entertainment industry, including the melodious marvels, that we have lost in the recent past. Later, eminent musicians Rafiqul Alam as well as Md Khurshid Alam addressed the audience reflecting the wonderful memories they treasure with Shahnaz Rahmatullah and Subir Nandi. According to them, the industry lost two of the most valuable artistes to have embraced the musical arena in Bangladesh. Their utmost dedication to their craft will forever remain unmatched.
The programme proceeded with a track titled Ek Nodi Rokto Periye, voiced by Tanjina Karim Sharalipi. The other artistes that encompassed the ensemble were Anupama Mukti, Apu Aman and Sabbir Zaman. As a tribute, they all presented an array of melodies by the late legendary duo, including the likes of Din Jay Kotha Thake, Ekbar Jete De Na, Paharer Kanna Dekhe, Khola Janalai Cheye Dekhi, Koto Je Tomake Beshechhi Bhalo, Je Chhilo Drishtir Shimanai, Bondhu Hotey Cheye Tomar and many more.
Major Dr Khoshroz Samad from the Army Medical Corps, Pannalal Dutta, former professor of Notre Dame College and Dalia Nausheen, a Nazrul exponent, shared their memories of Subir Nandi with the full-house audience.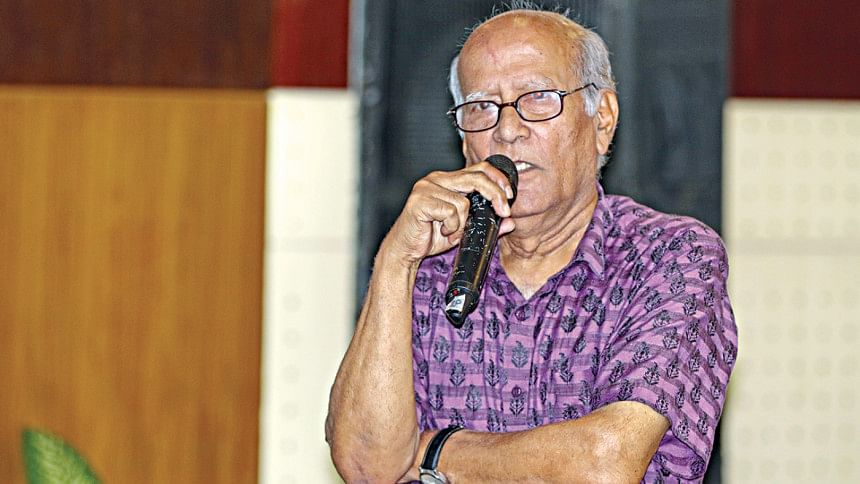 Dr Khoshroz was with Subir Nandi during his last days, while Pannalal penned six songs, which were composed by Subir Nandi as a part of one of his last recorded albums which was supposed to release this month. The programme concluded with the hall full of listeners mesmerised by the iconic songs the evening offered.