9 singers feature in massive Coke Studio Bangla collab, "Lilabali"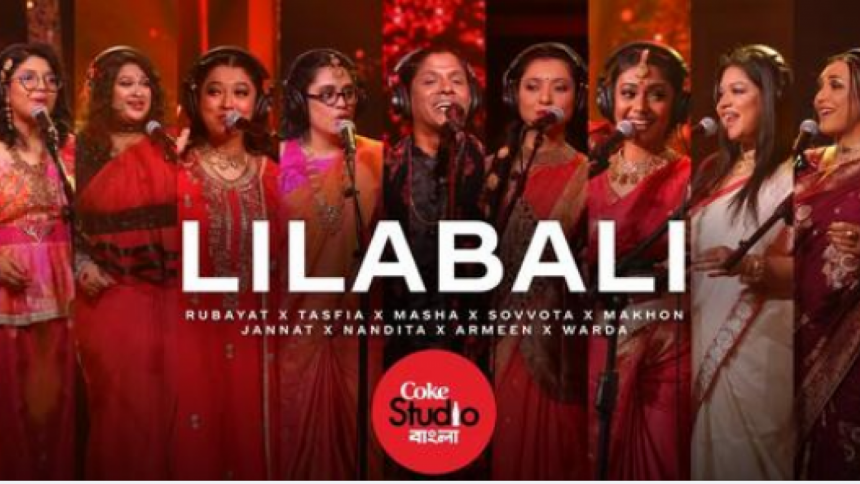 Radharaman Dutta's "Lilabali" is a song that is imprinted into the psyche of Bengali-speaking people – a timeless classic the emotions of the bride and bridesmaids.
Coke Studio Bangla have featured 9 singers -- Rubaiyat Rehman, Tasfia Fatima (Tashfee), Masha Islam, Karishma Sanu Sovvota, Jannatul Firdaus Akbar, Sanzida Mahmood Nandita, Armeen Musa, Warda Ashraf and finally, the artiste known as Md Makhon Mia, in a fantastic rendition of the beloved song, paired with Bari Siddiqui's classic "Bhober Deshe Thako Konna".
The song delivers on the strong precedent that Coke Studio Bangla has set so far -- crisp sound mixing and immaculate output.
This is the 7th instalment in the first season of Coke Studio Bangla, curated by Shayan Chowdhury Arnob.