Burhan and Rehana Siddiqi's albums to be released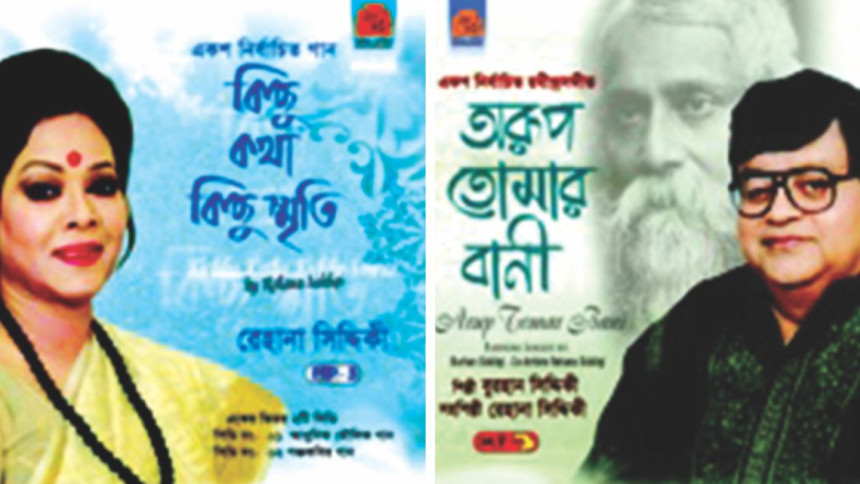 Singer couple Burhan Siddiqi and Rehana Siddiqi's music albums are set to be launched today (July 24) at 7:30pm at AS Mahmud Hall of The Daily Star Centre.
The artiste duo recorded 100 songs each for two CDS. Burhan Siddiqi's album titled "Arup Tomar Bani" contains 100 Tagore songs, while Rehana Siddiqi has recorded 60 original Bengali songs and 40 songs of "Poncho-kobi" in her album "Kichhu Katha Kichhu Smriti".
The artiste duo will render a few songs following the launching of the albums. 
Distinguished guests from cultural arena are expected to join the programme, including Professor Emeritus Anisuzzaman, Dr. M Enamul Haq, a number of noted Nazrul singers including Rezwana Chowdhury Bannya, Tapan Mahmud, and others.
Rehana Siddiqi and Burhan Siddiqi have been pursuing music for four decades. After retirement, the couple established a recording studio of their own. They have produced 150 Tagore Songs of Bangladeshi artistes in 15 CDs and released them on July 24, 201, to mark the 150th birth anniversary of Rbindranath Tagore. 
Burhan Siddiqi is a former IGP and Secretary of the Government of the Peoples' Republic of Bangladesh.