Peya grooves along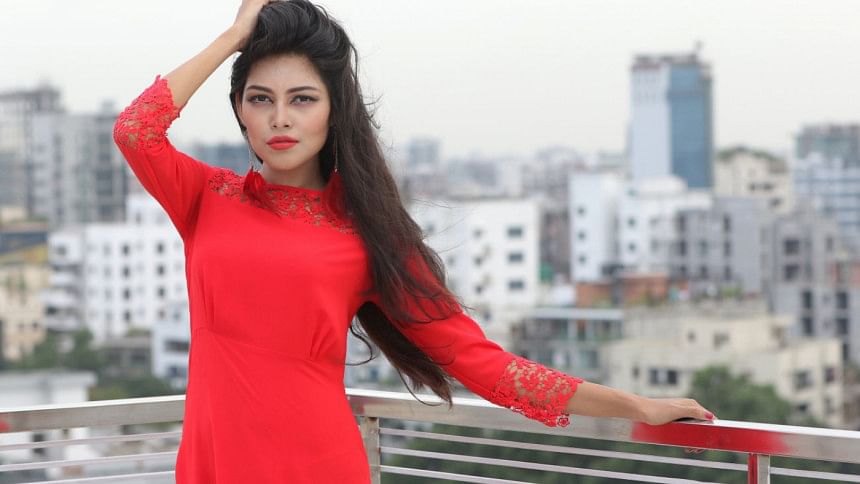 Jannatul Ferdoush Peya has been lighting up the ramps for a while now; being the Miss Bangladesh 2007 opened up opportunities for her, and she has been one of the most recognizable faces on billboards and fashion shows for nearly a decade.
But then she chose to take on the challenge of the moving camera, appearing on TV and films quite regularly, and most recently, bagging a lucrative TV host deal that will allow her to globetrot. The gorgeous model-actress recently spoke to The Daily Star about her buzzing career. Excepts: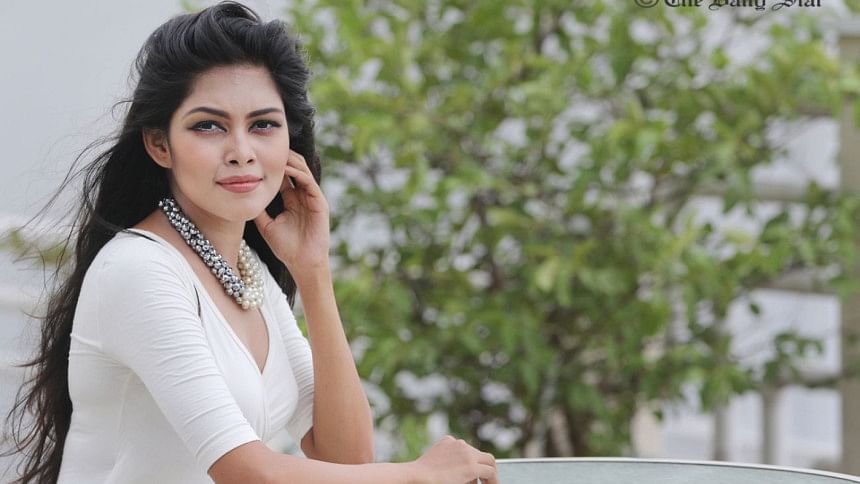 Tell us about your latest adventures as a TV host.
Peya: "Holiday Planner" for Gtv has been an exciting opportunity. We have traveled so far to amazing places like Sri Lanka and Cambodia. The best part is that we decide wherever we want to go, and don't have to worry too much about logistical issues. Our next plan is Europe!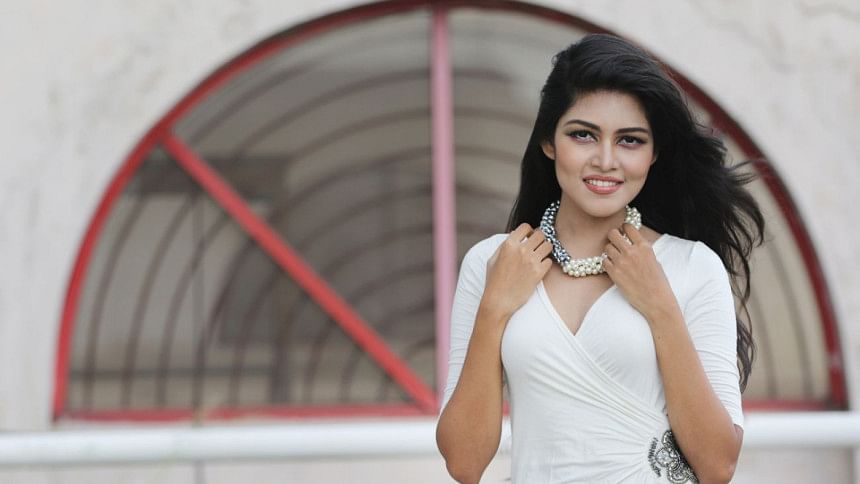 From the ramps to the big screen … how did that happen?
Peya: I did Redoan Rony's "Chorabali" (2012) without much thought, to be frank. My mother was a little skeptical; she said "What do you know of acting? Why would people want to watch you in films and TV?" and I guess I took that as a challenge. I got some good response for that film, and an awards nomination (Critic's Choice for Meril-Prothom Alo Awards), and offers for more work on TV and film began to come through.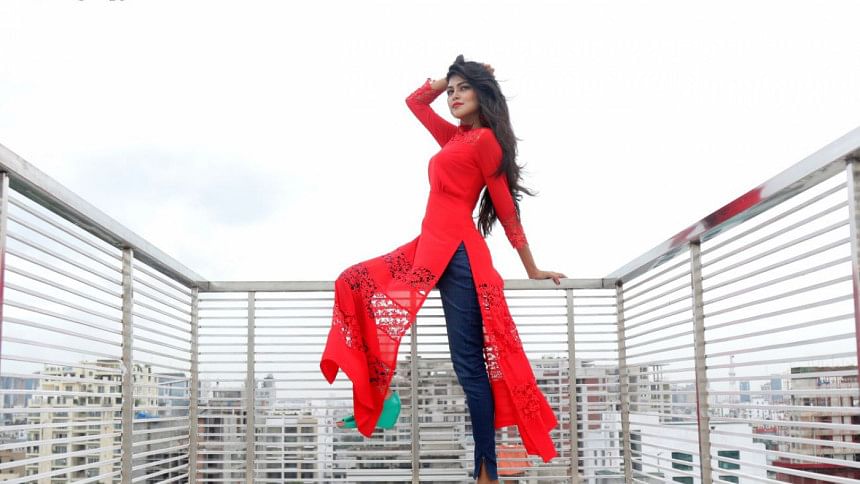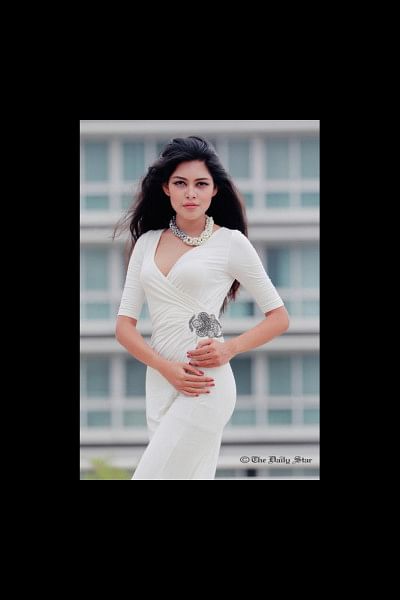 Many of the busiest female TV stars today are from modeling backgrounds. Why do you think that is the trend?
Peya: I think models have a certain grooming that makes it easier for the director to work with; they are not camera-shy, and are know how to look and talk sharp and presentable. Those who come from theatre have a far superior acting foundation, but this is where I think girls from modeling backgrounds have an edge. Also, modeling is still not a full-time career in Bangladesh, so for anyone looking to do it professionally, TV is a good avenue to branch out to, especially since TV has a demand for them.
Tell us about your newly-released film, and upcoming works.
Peya: I wasn't the most excited about "The Story of Samara" (released August 28), but the response is pleasantly surprising. It was initially released in 51 halls, and are now showing in another 37 halls now. I'm shooting next for "Shesh Prohor" by HR Habib where Moushumi Hamid and Shimul are alongside me. It's a story about border enclaves. Another long-awaited film of mine, "Gangster Returns" with Apurbo (directed by Ashiquk Rahman) is coming out on December 4. I'm doing some TV plays for Eid, of which I'm most excited about "High Heel" (with Sajal); it's the story of a model so I relate to it.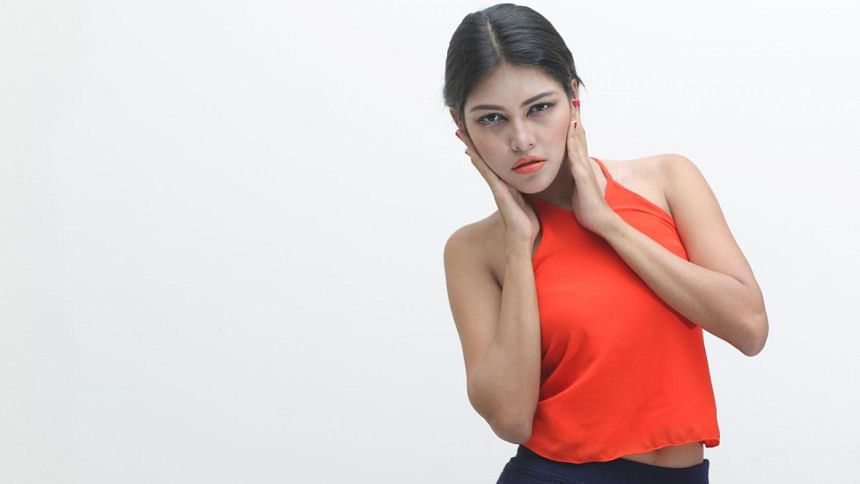 Does your height become a disadvantage for TV or films?
Peya: (chuckles) I think the idea that the hero has to be taller than the heroine is not that strong anymore, so it doesn't bother me too much!