I can't imagine myself in films
Maria Nur has dabbled into acting, anchoring, modelling, and radio jockeying throughout her career. Most recently, she garnered wide appreciation for her performance in internationally acclaimed director Mostofa Sarwar Farooki's web series, "Ladies & Gentlemen," and is continuing to make great strides on OTT platforms. The multifaceted artiste is also the host of the popular cricket programme, "Straight Drive", on T-Sports. In a conversation with The Daily Star, Maria Nur reveals details about "Straight Drive", working with Farooki, and more.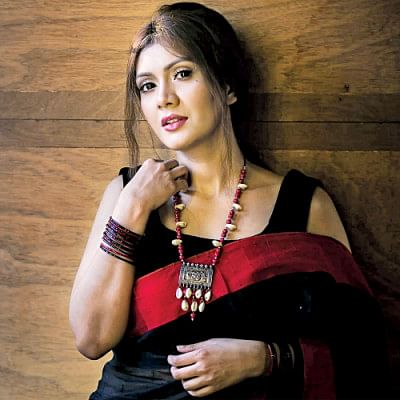 How different is 'Straight Drive' from other sports programmes?
Usually, sports reviews are really short and a 15 to 20-minute show is not enough to dive deep into an analysis of the key players' performances.
"Straight Drive" is an hour long show, where renowned former cricketers and I discuss the key players' technical skills, from their footwork to bowling movements, during T-20 matches.
You are one of the most popular anchors on television. But for some time, you have been missing from the hosting scene. Did you take a break from anchoring?
Anchoring is my first love and passion. It would be wrong to say that I took a break from hosting. However, I stopped anchoring live shows and weekly episodes from 2016. Nowadays, I only host big shows or programmes for special occasions.
How was it working with Shamol Mawla in Zee5's 'Herey Jabar Golpo'?
Shamol Mawla is rightfully known as the OTT king for his impeccable performances on screen. I really got to learn a lot from him. I was able to refine my character Meghla in the web film with his support.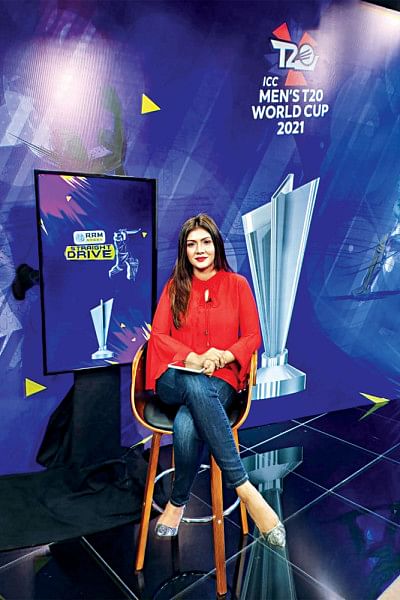 You performance in "Ladies & Gentlemen" was widely appreciated. How did you prepare for the role?
When Farooki bhai told me about my character, Laura, I was a bit nervous. All of us did workshops so that we could realistically bring out our characters, and I am really happy with the positive response. 
Laura is a friendly, strong, and determined woman. Farooki bhai has a habit of calling his actors by their characters' names, but he never called me "Laura" as he felt that mine and Laura's attributes were alike.
Is it true that you will be taking a break from work after T20?
Yes, I will be taking a break as I want to concentrate fully on my health and physique at the moment. I might do some game streaming as I am an avid gamer, but for the time being, I just want to relax and take a break from everything.
Do you plan on doing films in the future?
I don't have any plans of doing movies any time soon, as I can't imagine myself in films. I think films do not go with my personality.