"I love lazing around the house" - Kona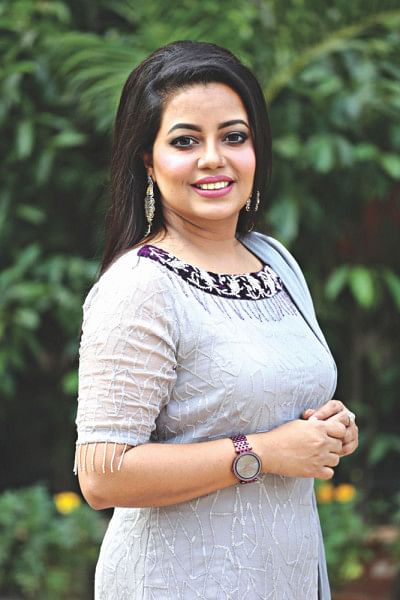 With a career spanning many years, Dilshad Nahar Kona's melodious voice is well known far and wide. The singer does not shy away from versatility; from being part of a band and then embarking on a successful solo career, the artiste has also briefly dabbled in acting. In a recent interview with The Daily Star, the singer talks about her downtime, and more.
What is your ideal weekend?
Kona: My career rarely allows me a full day off, but when I do, I love lazing around the house.
What is your current favourite song?
Kona: I'd be hard-pressed to choose a favourite, but I really like "Lage Buke Lage" by Imran.
What was your favourite childhood snack?
Kona: I'm not a picky eater, but I have a soft spot for chanachur.
If you could go on a road trip right now, who would you take and where would you go?
Kona: As a singer, much of my career is spent on the road, and I have had many wonderful experiences with my fellow musicians. We listen to songs and catch up on stories on the way, and so if I could go anywhere right now, I'd want to take them with me. My favourite destination is Cox's Bazaar.
What are you currently working on?
Kona: I have been working on some mixed albums, and doing some playback singing. I recorded two songs for "Nolok", one for "Chittagong'er Chhele, Noakhali'r Meye", "Nurjahan," and "Ami Neta Hobo". Winter is also a month for stage shows, and so I am quite busy with that as well.