RAMADAN CHRONICLES
I avoid iftar invitations at all costs: Elita
Elita Karim wears many hats-- besides being a top pop musician of the country, she is an established journalist and a radio host. Despite her busy schedule, Elita makes sure to eat healthy -- even when she's having Iftar at work -- and make time for friends.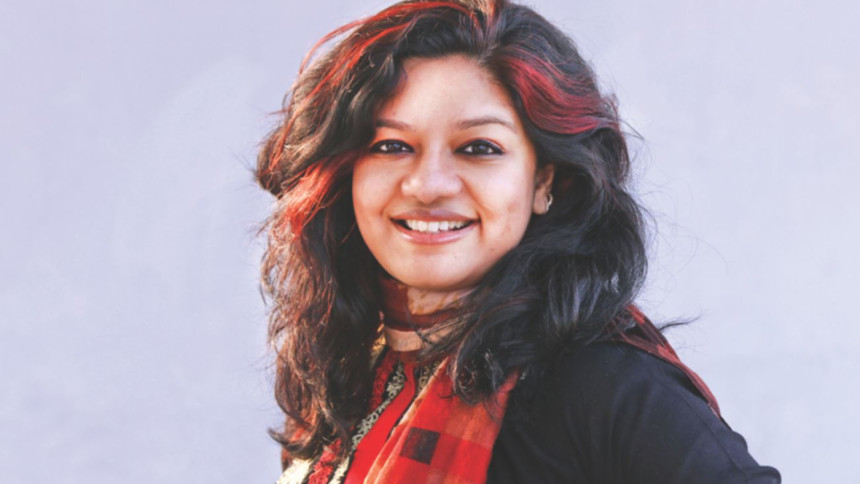 What's your favoutire iftar item?
Elita: Chira (flattened rice soaked in water). I also make it a point to eat fruits during iftar, and always skip the deep fried oily stuff. I also don't like muri (puffed rice) which many consider a must-have at the iftar table.
Has Ramadan been different now that you're married? 
Elita: Not really. Since my in-laws live in Chittagong, I haven't had a chance to have that traditional iftar with them yet. I am still as busy as ever, so it's pretty much the same. At least three to four times a week I have to have iftar at work – although I don't mind it. It's part of your professional life, and you have to learn to fit into it.
Do you go out for iftar and sehri, though?
Elita: Once in a while, yes. However, I don't like going to Old Dhaka for sehri like many others do. I have had that brand of food many times, and I don't think it's worth the hassle to travel that far in the dead of night. But even when I am eating out in Gulshan or nearby, I like to go places that are not crowded. As for iftar, I avoid the formal iftar invitations at all costs. Near the end of the month, I do go to have iftar out with my friends, or at a more informal setting at someone's house.
What are your Eid plans, and how far along are you with your shopping list?
Elita: I hate shopping (laughs). My mother usually gets salwar kameez suits for me and my sister, and panjabis for my brothers, so I just wear that on Eid and don't bother shopping. As for other plans, I have a few offers for live musical shows on TV during Eid, and I have already committed to a couple of them which I think would be fun and interesting. The last few days before Eid is usually the practice and preparation for the shows, and that keeps me busy.