IGCC to present Shyama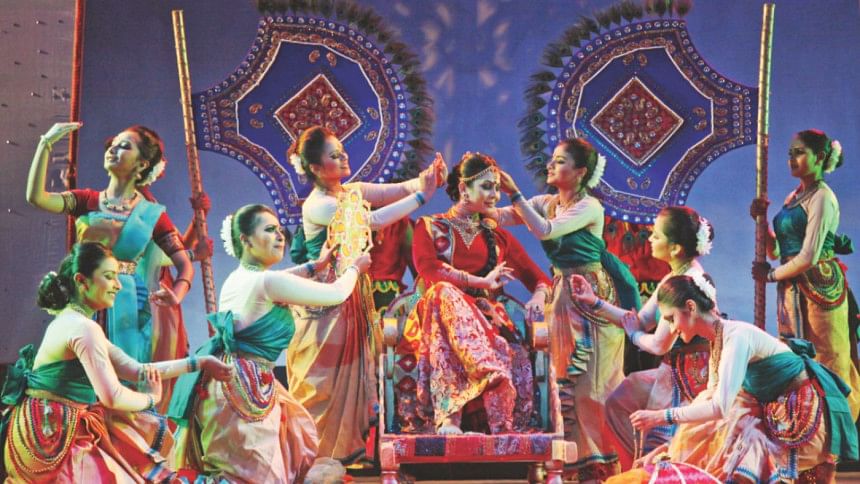 On the occasion of the 154th birth anniversary of Tagore, Indira Gandhi Cultural Centre (IGCC) will present Tagore's dance drama "Shyama" by Warda Rihab and students of IGCC at the Bangladesh National Museum Main Auditorium today( May 13), says a press release. 
Tagore's dance drama "Shyama" is a unique rendering of a Jataka tale on which he first wrote a narrative poem titled 'Parishodh'. The script and the story were made into dance drama "Shyama" in 1939 which was met with instant success. "Shyama" is essentially a profound romantic tragedy with love and frustration, love and sublimation and self-centred love and retribution at its core.
Warda Rihab, Manipuri dance teacher of IGCC, Dhaka, is the dance director, dancer and set and costume designer of this performance.