Morena Baccarin to play Copycat in Deadpool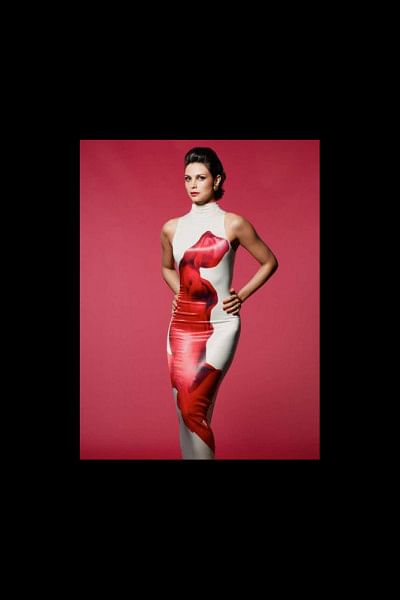 The Deadpool movie is finally starting production shortly, and one of the side-effects of that seems to be character confirmations.
It was only recently revealed that TJ Miller will be playing the role of Weasel - the titular anti-hero's sidekick - and now Morena Baccarin's role in the movie has been unveiled. 
A tweet from Morena Maccarin herself reveals that she will be playing Vanessa Carlysle in "Deadpool", a character perhaps better known by her alias Copycat.
She is a shape-shifting mutant who experienced a hard early life and worked as a prostitute in Boston.
The only shining light in her life is her mercenary boyfriend, Wade Wilson (the future Deadpool), but he breaks her heart when he discovers that he has cancer and leaves her. After this, she turns into a mercenary herself. 
The tweet, however, was later removed. 
Helmed by first-time feature director Tim Miller and based on a screenplay by Rhett Reese and Paul Wernick, Deadpool has now confirmed Ryan Reynolds as the titular character, the aforementioned TJ Miller as Weasel, and Gina Carano as Angel Dust in addition to Morena Baccarin as Vanessa. More casting announcements are expected soon. . 
"Deadpool" is expected to shoot over the course of the next few months, and 20th Century Fox has scheduled the movie to be released on February 12, 2016. 
Source: Cinemablend