Leonardo DiCaprio raises $ 40 million at charity gala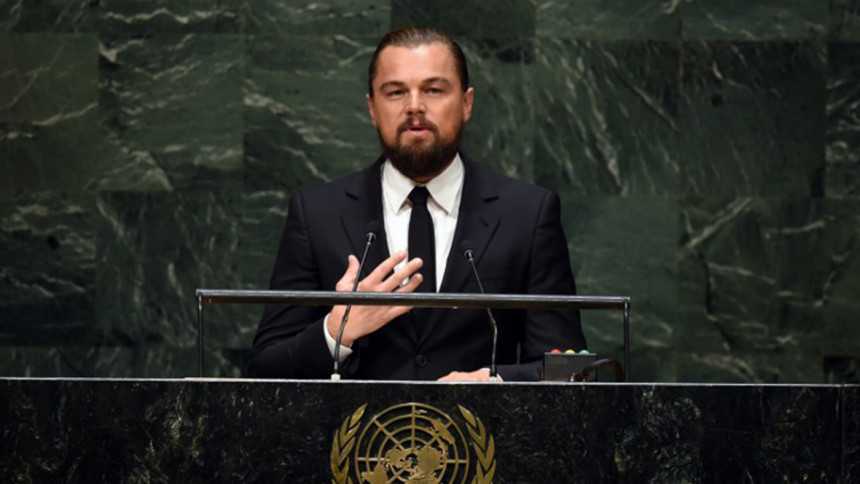 Hollywood star Leonardo DiCaprio has raked in USD 40 million for his charity at his second annual auction gala in France, reports The Indian Express.
The 40-year-old "Inception" star invited his celebrity friends, including singer Elton John, Michelle Rodriguez and Orlando Bloom, to help raise funds for the Leonardo Dicaprio Foundation, his environmental conservation organisation, reported Contactmusic.
"Tonight's event is about supporting LDFs efforts to protect key species like the tiger, rhino, shark, and mountain gorilla by working with governments to conserve the jungles, coral reefs and forests they call home," he said at the event.
The star then opened the lucrative live auction, which was overseen by Swiss auctioneer Simon de Pury and included a host of luxury items donated by the actor.
DiCaprio pledged a number of personal lots including rare pieces by iconic artist Andy Warhol and British graffiti star Banksy, and a Rolex watch.
John, who performed at the event with John Legend, offered two personal concerts, which raised USD three million each.
The "Rocket Man" hitmaker took to Instagram to share a photograph with Legend, writing, "Such a honour (sic) to share the stage with the incredibly talented John Legend. And a joy to raise money to help save our planet for the Leonardo Dicaprio Foundation."