'Happy Birthday' ruled out of copyright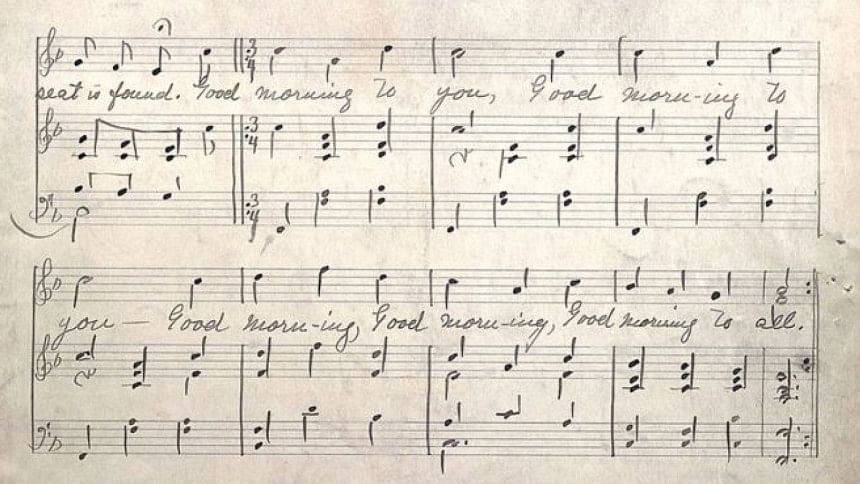 The company collecting royalties to "Happy Birthday To You" does not hold a valid copyright to the song, a US federal judge has ruled.
Warner/Chappell acquired the copyright - which was originally filed in 1935 - in 1988.
But Judge George King ruled that the original copyright was only granted for specific arrangements of the music, not the song itself.
The tune was composed by two Kentucky sisters in 1893.
Mildred and Patty Hill called their version Good Morning To All, which later evolved into the version popular at birthday parties around the world.
The case against Warner/Chappell was launched in 2013 by Rupa Marya and Robert Siegel, who are making a film about the song.
The music publisher asked for $1,500 (£970) for the right to use "Happy Birthday To You" in the film.
Marya and Siegel argued the song was in the public domain and should not be subject to copyright fees.
Judge King ruled that Summy had never acquired copyright to the song's words.
"The Hill sisters gave Summy Co the rights to the melody, and the rights to piano arrangements based on the melody, but never any rights to the lyrics," he said.
The rights to the song were eventually purchased by Warner/Chappell for $25m (£16m) when they bought a successor company to Summy in the 1980s.
Warner/Chappell has made around $2m a year from royalty payments whenever the song is used in a film, television episode, advertisement or other public performance.
"We are looking at the court's lengthy opinion and considering our options," Warner/Chappell said, after the ruling was announced.