Swani Zubayeer-In pursuit of a dream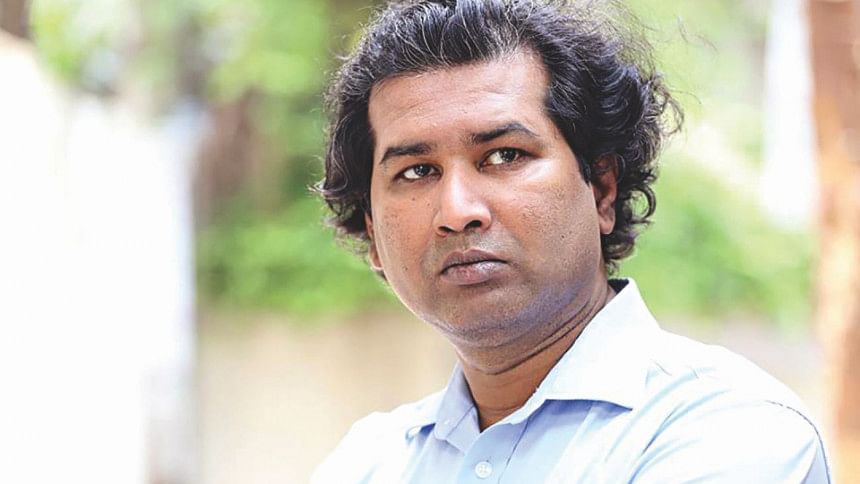 National Film Award-winning musician-composer Swani Zubayeer is all set to realize a long-cherished dream of his today - at The National Theatre Hall at Bangladesh Shilpakala Academy at 6pm, where the Royal Institute of Music Bangladesh will be launched at his solo musical soiree.
On November 30 last year, Zubayeer achieved what he had strived hard for the last 20 years – a musical institution that offers education in both Western and Classical Music. In addition to a two-year diploma and short courses, the institute makes it mandatory for students to receive both classical music trainings. Teaching music is not new to the composer, who taught composition at Alliance Française de Dhaka for five years.
The institute pays homage to his training roots in Sweden. "I was already a student of Indian Classical music from an early age, but in 1995, I had the chance to attend a concert by the Israel Philharmonic Orchestra, conducted by the world-famous Zubin Mehta, in India," he elaborated, "I had listened to Mozart, Beethoven and Schubert as a child, but seeing these maestros live had a profound impact on me."
"My friend suggested then that I make my way to Sweden, because they didn't charge tuition fees, and that's how my journey in Western Classical music began," Zubayeer tells The Daily Star. "During my time there, I met Rikard Neiderude and Tobias Lindh, who were also studying musical composition in the same college. We formed a deep friendship. I returned to Bangladesh again after completing my Masters in Music, and taught composition in Dhaka. That's when the idea of doing something bigger grew stronger. In 2009, after a long, hard battle with cancer, my friend Rikard passed away and bequeathed all his savings to his friends. That gesture touched me, and I wanted nothing more than to give back," he said.
Over the years, Swani Zubayeer formed the Prime Orchestra of around 20 musicians, some of whom form the board of trustees in the musical institute. "The members of the board of trustees are also going to be mentors. We are starting small now, with just a one-floor space near Ramna police station, but hopefully, over time, I will finally get to see the space grow into the institute of my dreams. Tonight's performance is the official announcement of the institute, and I hope it is received well," he concluded.