Shahed Ali Behind the roles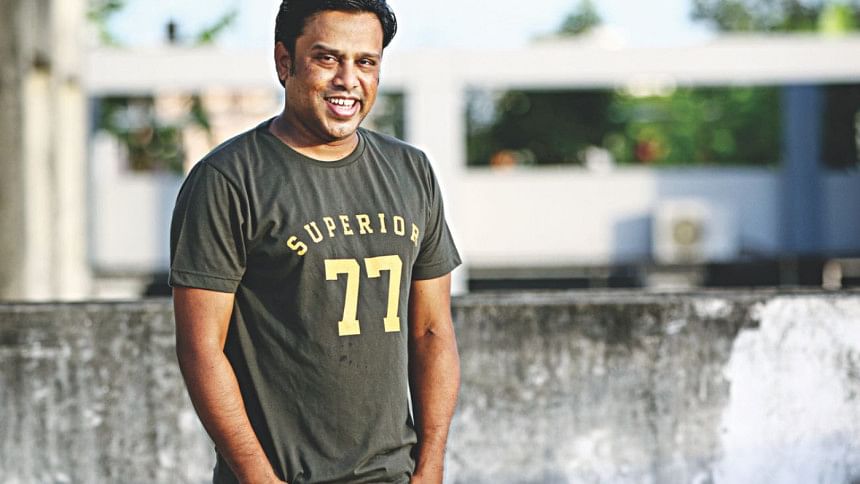 With a flair for the unconventional, Shahed Ali unfailingly adheres to portray his characters in the most truthful way possible. Often donning subaltern roles, the actor skillfully blends into the narrative, and it's hard to separate Shahed Ali from the background. The actor has worked closely with Tauquir Ahmed, appearing in the director's film debut "Oggatonama", as well as in his upcoming film "Haldaa", slated for release in December this year. In a recent interview, The Daily Star gets a closer look into the actor's versatility, and more:
You have appeared in a number of high profile films over the last few years, including "Khacha" which was one of the Oscar submissions from Bangladesh. Could you tell us about your role in the film?
SA: I was actually approached 15 or 20 years ago when director Akram Khan was ruminating over the script. He wanted me to play one of the sons, but when the film finally went on floors I was much older than what the role required. But Partition plays such a crucial role in shaping our cultural history; I wanted to be intertwined with the narrative in some way. I played one of the daughter's husbands, who hails from Kolkata and convinces the family to move for their safety.
What other ventures do you have in the pipeline?
SA: "Haldaa" will be released soon, and I play a poor fisherman in the film who betrays his friends due to a compromising situation. I am also cast in "Shopnojaal", directed by Giasuddin Selim, currently in post production and where I will portray a lawyer. I will also appear as a wealthy playboy in "Kaaler Putul", helmed by Aka Reza Galib. I have recently completed filming for "Orpita", directed by Shahriar Nazim Joy where I play a local thug. I will also appear in the role of a saw mill worker in "Pashan", directed by Shaikat Nasir. As an actor I try to seek out the people I portray, and I mingle with them until I've adopted their ways of speaking and mannerisms. During the filming of "Oggatonama", I was pushed out from the film set because I was mistaken for one of the people gathering about!
Recently there has been a surge of well made films in Bangladesh, compared to before. As an actor, what challenges does the film industry still have to overcome?
SA: One of the main weaknesses of the film industry is their publicity campaigns. For generations, promotions have been limited to posters, banners, and microphone announcements, but we no longer live in an age where this approach works. Many good films get made, but sadly aren't brought to the attention of viewers because much of the budget is used up for making the film, but little is left for its promotion. There needs to be more online and media presence where film crews are invited to interviews and talk shows, and provide commentaries on the ventures.