Swagata to make silver screen comeback after 12 years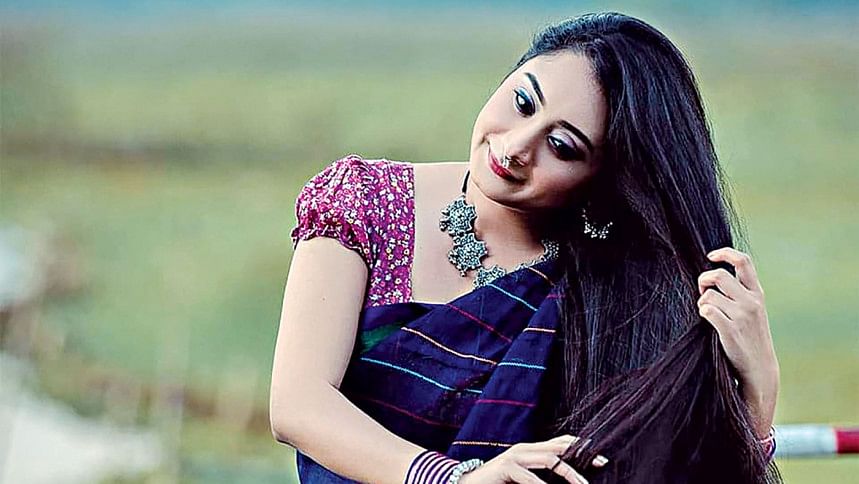 Renowned actress Zinat Sanu Swagata's last full-fledged film, "Oshanto Mon", was released in theatres 12 years ago. The actress had shared the screen opposite popular film star Manna.
The star has been working on television and been busy with anchoring for a long time. The actress has worked in Nurul Alam Atique's government granted forthcoming feature "Lal Moroger Jhuti" which will  release on December 10. In a conversation with The Daily Star, Swagata talked about the project. 
"For any artiste, it is a dream to be featured on the big screens," she shares. "The film is being released commemorating the silver jubilee of Bangladesh's independence."
The actress has meanwhile featured in two films, titled "Dubshatar", and "Phire Esho Behula", which were released in television. Another film, "Shuchona Rekhar Dike" was not completed, as the director passed away.  She will also be seen in Giasuddin Selim's "Paap Punno". "I have worked more in small screens these years," says Swagata. "Whatever the medium I have always wanted to keep acting."
Swagata says that she really enjoys working with Nurul Alam Atique. "He is one of the finest filmmakers we have; we paired up for television projects. I really appreciate the way he takes care of a project", she says.  The plot of the film is based on the Liberation War of Bangladesh.