Cholochitro Shilpi Samiti's initiative to name a shooting floor at BFDC after Nayak Raj Razzak halted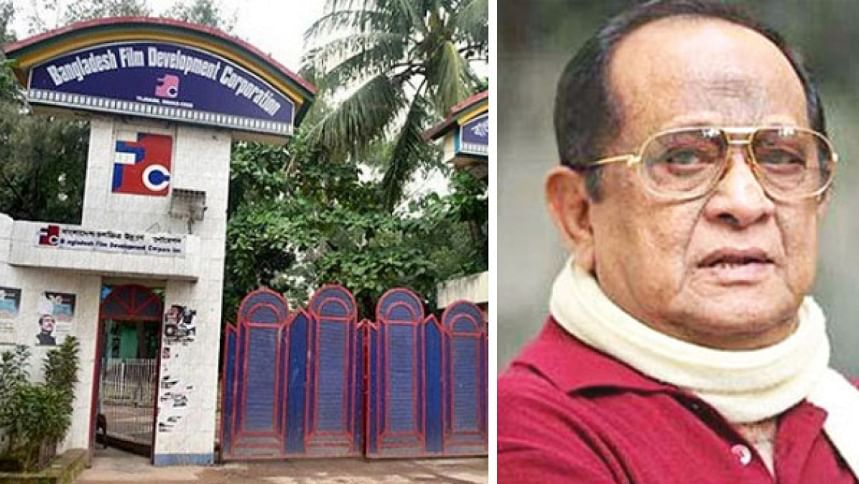 August 21, 2021, marked the fourth death anniversary of Nayak Raj Razzak. Since his demise, many from the film industry have been demanding for an initiative in Bangladesh Film Development Corporation (BFDC) to commemorate his legacy.
Some incidents have come to light based on an old Facebook status of Saikat Salahuddin, Vice President of the Bangladesh Cine-Journalist Association (BACSAS). More information regarding this issue were obtained from other entertainment-based organisations.
Bangladesh Cholochitro Shilpi Samiti had earlier taken the initiative to name Floor- 1 of the BFDC after Razzak. The government had also approved this decision. However, it was not implemented for mysterious reasons.
"On the birth and death anniversaries of Nayak Raj Razzak, his fans have observed that there is nothing in the BFDC in his name," shares Misha Sawdagor, the President of Bangladesh Cholochitro Shilpi Samiti. "We had initiated this project when we were elected as board members."
During that time, Tapan Kumar Ghosh was serving as the Managing Director of BFDC and Bangladesh Cholochitro Shilpi Samiti had filed a written application in this regard, further added Misha Sawdagor. "After multiple efforts, Floor-1 of the BFDC will be named after Nayakraj due to the sincere efforts of the association. Sadly, no progress was seen after the decision in this regard," he says. 
As per rumours, Razzak's family had objections regarding this initiative. Subsequently, the project was halted. "These rumours are not true and completely baseless," asserts Razzak's son Samrat. "We were informed that Floor-1 of the BFDC will be named after my father, but there are better floors. We have not received any further information on this issue."
Floor-1 of the BFDC is located in front of the office of the BFDC Board of Directors. It is a very important and busy floor. BFDC has shooting floors named after noted actors such as Jashim and Manna. 
Translated by Ashley Shoptorshi Samaddar