"Love the beaches and food of Thailand"
…Apu Biswas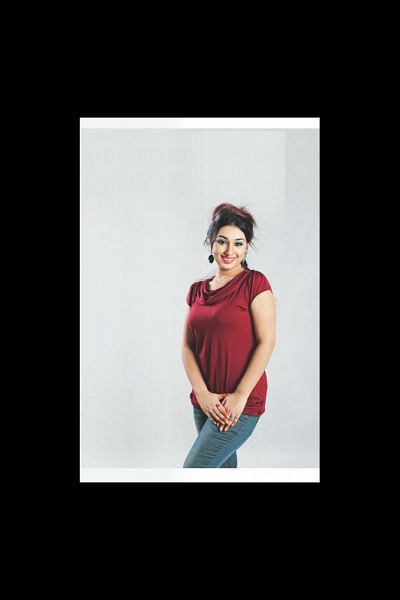 Dhallywood A-lister Apu Biswas has successfully bounced back following her extended hiatus from the industry, with her first return being in the film "Rajneeti". Now dividing her time between career and motherhood, the actress spoke to The Daily Star about life beyond lights-camera-action.
What is your favourite weekend getaway?
Apu Biswas: For me, there is no better place than Thailand, especially, Bangkok and Pattaya. I love the sea beaches there, and the variety of food is amazing.
Is there a movie that you can watch over and over again?
Apu Biswas: I love 'Debdas', because I believe it was the best film I have done. The adaptation which is very dear to me is by Chashi Nazrul Islam, who is my most favourite Bangladeshi director.
You have come a long way in your career. If you could give your younger self some valuable advice, what would it be?
Apu Biswas: (Laughs) I would tell her to not think about anything else outside of work. Every woman must be single-minded when it comes to her job, and nothing else should get in the way of her career.
What is your signature scent?
Apu Biswas: My favourite is Chanel No. 5, but I love Dior, Gucci, and Giorgio Armani as well.
Among your family and friends, who are you closest to?
Apu Biswas: That would be my sister, whom I lovingly call didi.
Do you have a passion beyond the limelight that nobody knows about?
Apu Biswas: I love doing things most other people do, such as cooking, going on long drives. I love keeping order in the household, and I value my independence at the same time. I cook, and drive and I feel all women must nurture all skills necessary to go on with life.
What are you currently working on?
Apu Biswas: There are some projects being planned currently, but nothing has been finalised yet, and so I cannot disclose anything at the moment.