Aynabaji is getting a Telegu remake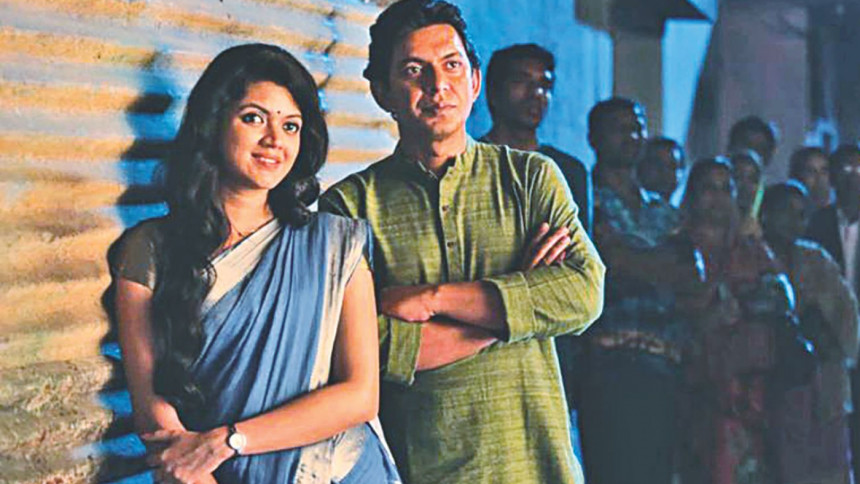 Imitation is the best form of flattery, and a film's enduring success is proved by another director's desire to portray the narrative in their cultural context. The Amitabh Reza Chowdhury-helmed "Aynabaji" made waves around the world, and the film's impact is yet to simmer down. Indian film production company Shree Lakshmi Prasanna Pictures has now picked up the film for a Telugu remake.
The "Aynabaji" film production team Content Matters has given the nod towards the remake with the condition that the opening credits must include the phrase "A remake of the Bangladeshi film 'Aynabaji'". In a conversation with The Daily Star, director Amitabh Reza Chowdhury explained the events leading up to the news yesterday. "They contacted us requesting if they could be given the rights to work on the film, which we granted. Contracts will be signed by tonight (last night), following which they will begin planning and filming."
The original, which featured Chanchal Chowdhury and Masuma Rahman Nabila in starring roles, was a gripping crime thriller about an actor who slips in and out of characters to aid powerful convicts in escaping their prison sentence. Regarding the remake, the director has added that he will not be involved with the film's production. "I don't have any expectations as to how the film should turn out, and I wish them the best. This is a very positive event for everyone involved in the 'Aynabaji' team," added the director.