40TH MONTREAL WORLD FILM FESTIVAL
Abu Sayeed's "Dressing Table" premieres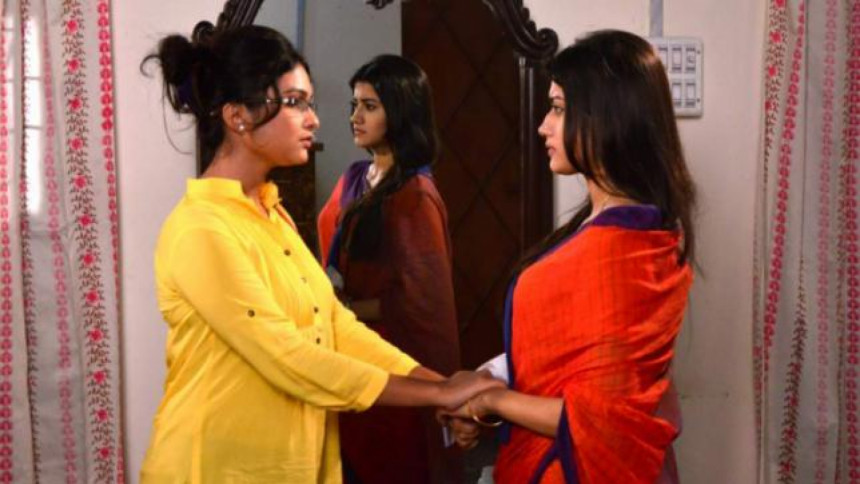 Director Abu Sayeed's "Dressing Table" will premiere at the 40th Montreal World Film Festival to be held from August 25 to September 5.
The Montreal Festival is the only event in North America which is accredited to the International Federation of Film Producers' Association and considered one of the key festivals in the world.
During the 12-day Montreal Festival, "Dressing Table" will be screened in the "Focus on World Cinema" section on August 26, 27 and 29.
The film revolves round the story of Sheela, a young lower middle-class woman in Dhaka whose family is struggling financially and has gone without a dressing table for a long time. One day, her husband Ruhul buys a second-hand dressing table and Sheela's happiness knows no bounds.
The next day morning, when Sheela goes to clean the dressing table, she finds in its drawer an old diary. At first, she refrains from reading someone else's diary which does not have an address. However, she finally takes up reading the diary and is so engrossed that she finishes reading the same night.  Sheela then stands before the mirror of the dressing table, discovers a new self-identity and there begins a new chapter of her life.
Based on a story by the director himself, the cast of "Dressing Table" includes Tarin Rahman, A K Azad, Taskin Sumi, Arman Parvez Murad, Nadia Nodi, Iffat Trisha, Tania Rahman, Ataur Rahman, K S Firoze and Khalilur Rahman Qaderi.
The script, editing and cinematography of the director's seventh feature film have been handled by Sayeed himself. Sound technology, colour grading and make-up were taken care of by Azam Babu and Sujan Mahmud and Shafiq respectively.
"Dressing Table" was cleared by Bangladesh censor board on August 22, Sayeed told The Daily Star adding he hopes to commercially release the film in Banglades September-end.  The film has also been sent for the International Film Festival of India to be held in Goa in November.