'Imaginary of the Common: 50 years of Sultan's Oeuvre' underway at Bengal Shilpalay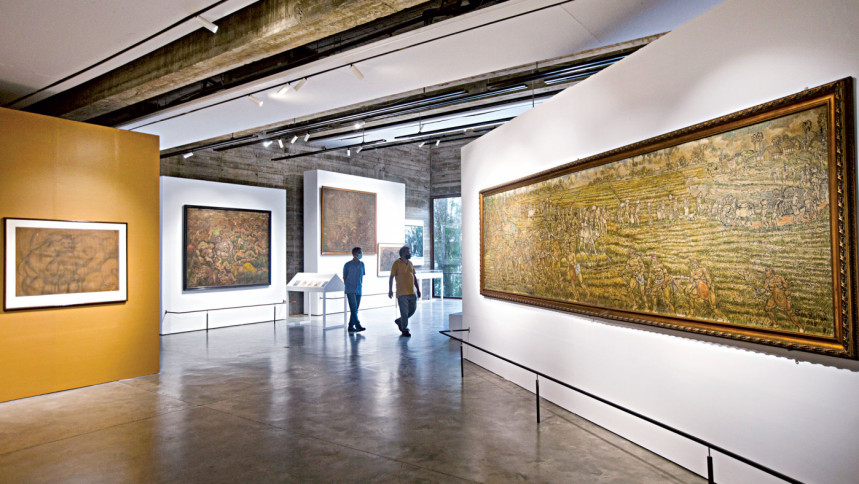 Commemorating revered artist Sheikh Mohammed Sultan's legacy, Bengal Shilpalay has organised the exhibition, "Imaginary of the Common: 50 years of Sultan's Oeuvre". The exhibition, which began on September 10, features a wide variety of works, starting from the maestro's earliest charcoal drawings to his most famous paintings on watercolour and oil. 
Sheikh Mohammed Sultan, fondly known as 'Laal Miah', was one of the most influential pioneers of modern art in Bangladesh. The visionary artist usually chose the peasants of the country as his muse. He was for the symbolical portrayal of their indomitable spirit and inner strength through his larger-than-life images of their muscular figures.
Sultan was an avant-garde artist, whose work revolved around socio-economic parity, focusing on the Liberation War of Bangladesh, genocide, land grabbing, and migration that took place against the vast agricultural setting around him.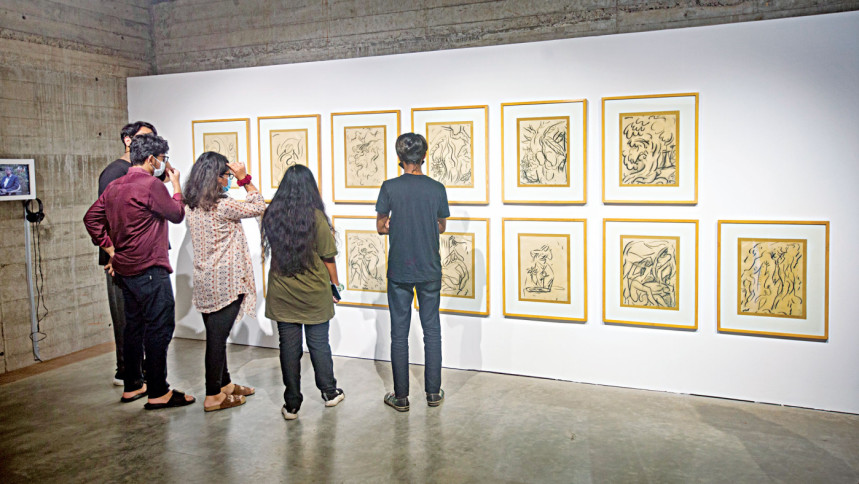 The exhibition also contains photographs and memorabilia, including films, interviews and installations that shed light on Sultan's process of art making and his love for the common people. Some works by Sultan are being publically displayed for the first time, at the event.
Sultan was influenced by western techniques and forms, particularly the impressionism movement. This influence was evident in his works about his travels to Shimla, Lahore, Karachi and parts of Europe. In his later paintings, he shifted his focus to figures against the rural backdrop, creating a unique contrast between the themes of life and death, migration, and land grabbing.
Sultan's work weaved a fine connection between universality and local possibilities, which was apparent in his transformation of traditional forms, through a revival of the Renaissance reflected in his exaggerated figures of men and women in his paintings. This quality was also apparent in his use of natural colours on raw jute or brown coloured wrapping paper, which he discussed in Tareque Masud's documentary film, "Adam Surat: The Inner Strength".
The film, where Sultan wanted to remain merely as a catalyst rather than having the focus on himself, portrays his life in light of his surroundings where he recounts the tale of Bangladeshi peasants.
The whimsical, recluse personality and Bohemian lifestyle of Sultan is on display at the exhibition as captured by renowned photographer Nasir Ali Mamun, who spent ten years in the pursuit of exploring the inner spirituality of the artist.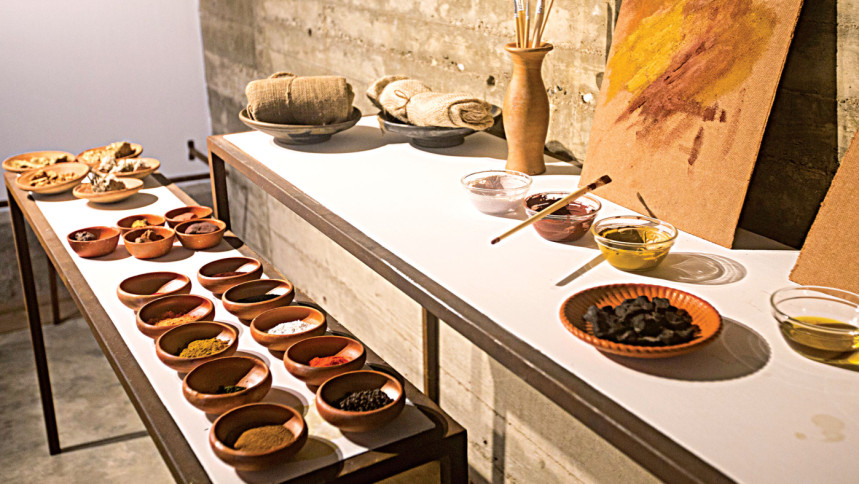 With Sultan's paintings and sketches, as well as literary pieces on his life and work by various contemporary writers of different times, the exhibition offers an inner passage into the mind of the great artist.
The exhibition will be open for spectators till December 4, 2021 from 3 pm to 8 pm at the Quamrul Hasan Exhibition Hall of Bengal Shilpalay (except Sundays). Visitors must follow all Covid-19 safety guidelines.