Exhibition on 1971 genocide being held at UN headquarters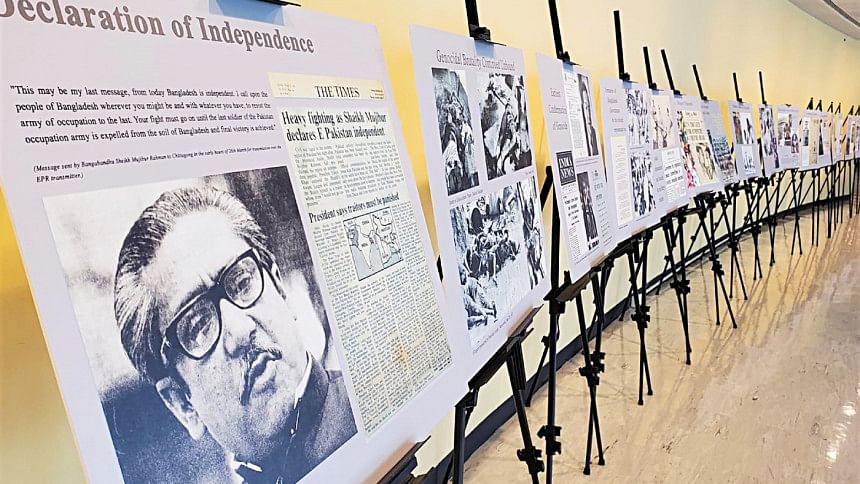 For the first time in history, an exhibition displaying images and stories of the 1971 genocide started at the United Nations Headquarters in New York for three days.
The Permanent Mission of Bangladesh to the UN organised the exhibition, titled "Remembering the victims of 1971 genocide in Bangladesh", in collaboration with Liberation War Museum, stated a press release.
The exhibition kicked off on Wednesday, featuring 27 photographs of the 1971 genocide along with a corresponding historical narrative, in commemoration of National Genocide Day on March 25.
Inaugurating the exhibition, Bangladesh Foreign Secretary Masud Bin Momen said, "It's a historic step in our efforts to garner international recognition of the horrendous genocide that was committed by the occupation army and their collaborators against our people in 1971."
Ambassador Muhmmad A Muhith said, "We need more efforts to share the stories of our great Liberation War and the genocide among international audience."
"This will not only help us secure the much-needed recognition of the 1971 genocide but also raise awareness on the need to prevent genocide and other atrocity crimes," Muhith added.
Ambassadors, UN officials, eminent persons from the Bangladeshi community, including the family members of the freedom fighters and the martyrs, were present during the inaugural ceremony. The exhibition will end today.