'Colours' on the walls of AFD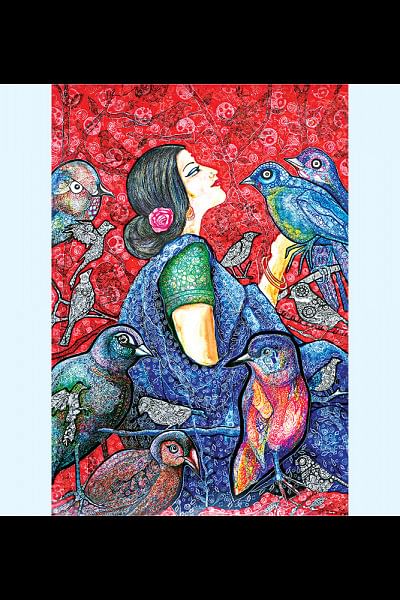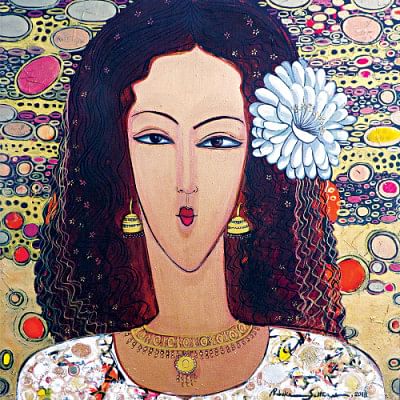 Alliance Française de Dhaka (AFD) is currently hosting the group art exhibition, Colours, at their La Galerie. The inaugural ceremony of the exhibition was held yesterday.
Eminent architect and poet Rabiul Hossain attended the inaugural ceremony as the chief guest while noted artist Kanak Chapa Chakma was the special guest.
The participating artists are: Farhana Afroz, Farzana Islam, Monidipa Dasgupta, Mukti Bhowmik, Rebeka Sultana, Monira Sultana, Rehana Yesmin, Rifat Jahan and Shaila Akhter. All of them are graduates of the Faculty of Fine Art, University of Dhaka. The artists are good friends with one another. This exhibition, which they organise annually, is aimed at celebrating their journey and growth, as they continue to evolve and create dialogues about their practices as artists. The exhibition will conclude on August 31.