"ONLY CONNECT.EDITION TWO" on display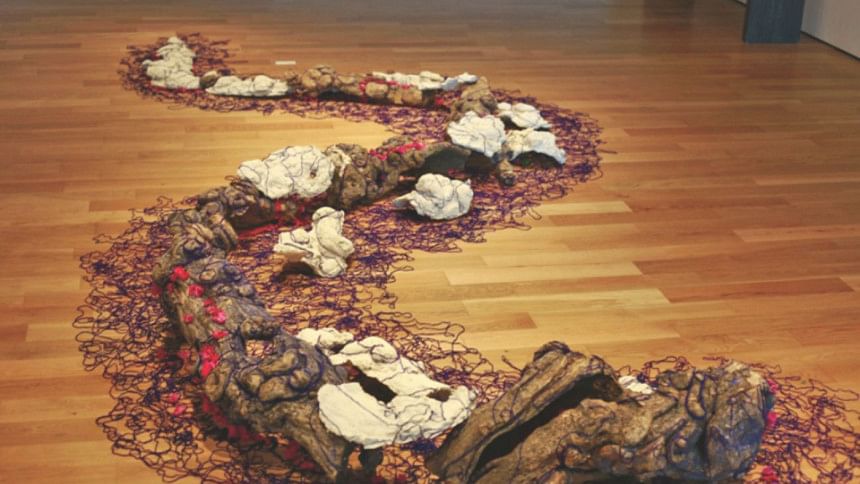 A group art exhibition, titled "ONLY CONNECT.EDITION TWO", opened at the Daily Star-Bengal Arts Precinct in the capital on May 23. 
The exhibit, featuring four artists from Dhaka and Chittagong, was inaugurated by Abul Khair, Chairman of Bengal Foundation and Luva Nahid Choudhury, Director General of Bengal Foundation.
"ONLY CONNECT" is a series of workshops, exhibitions and artist talks, which was launched in September 2014. The goal of the series is to stimulate discourse about exhibition-making among newly-trained artists. 
The participating artists -- Farhana Preya, Jublee Dewan, Afsana Sharmin Zhuma and Sanjid Mahmud -- were selected through an open call process. The second edition of the exhibit showcases a wide variety of works in the medium of 
drawing, sculpture, textiles and performance.
The exhibition will run till June 14, 2015.