Nrityanchal's ode to Meera Bai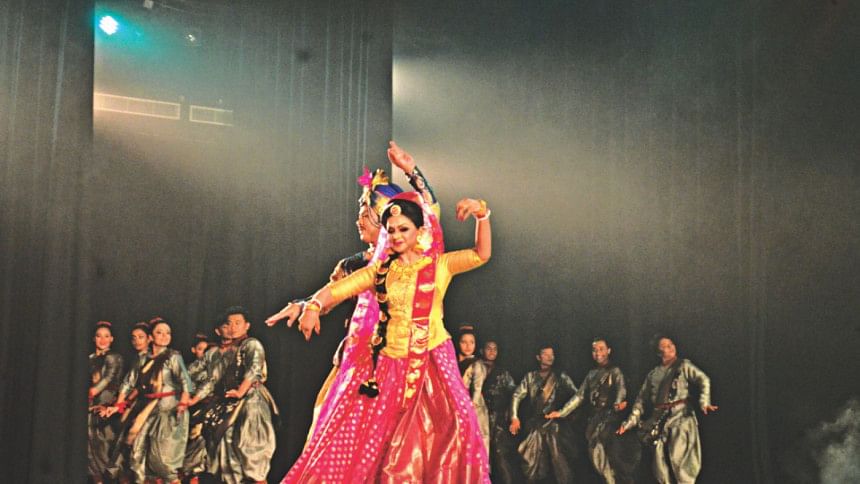 Nrityanchal, one of the most renowned dance companies of the country, recently staged the dance drama, Meera, based on the life of Meera Bai, at the National Theatre Hall of Bangladesh Shilpakala Academy. 
As soon as the narration began in the background, dancers of Nrityanchal took their positions on the stage. The entire stage lit up the moment they began dancing, in wonderful syncronisation.  A total of fifty artistes from Nrityanchal performed at the show.  Their energy was quite contagious.
Prominent dancer Shibli Mohammad played the role of Ayan Ghosh and Shamrat Akbar. He portrayed both a suspicious husband to Radha, and Akbar's strong personality, effortlessly. With her breathtaking beauty and flexibility, Shamim Ara Nipa gave a memorable performance as the graceful Radha.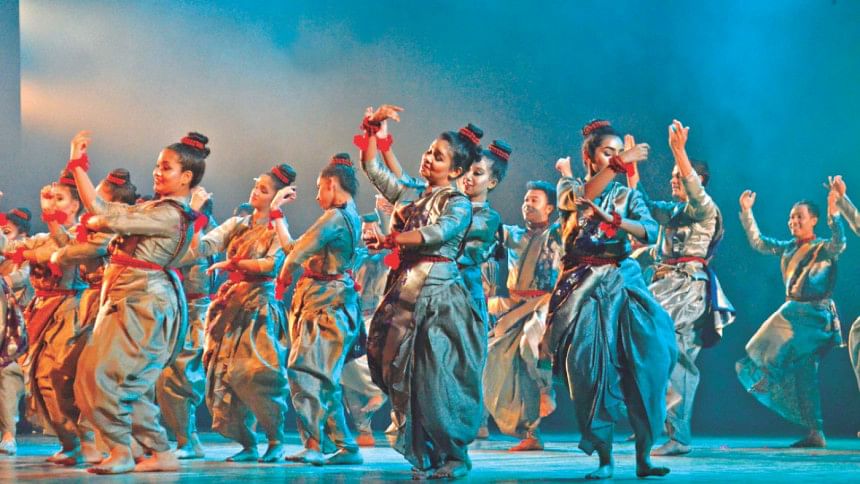 The celebrated character of the evening, Meera, a reincarnation of Radha, was played by famous artiste Kajol Ibrahim. From entering the stage donning a peach-coloured attire, till the very end, she captivated the audience with her elegant moves. Throughout the performance, Krishna played an essential role, which was played by Sukalyan Bhattacharya, from Kolkata, who also directed the show.
The costumes, combined with the remarkable lighting, added grandeur to the performance. The theatrical music, timid lights and props created an exceptional environment of the woods on stage, during the scene when Ayan sees Radha and Krishna together. Snehashish Mazumder directed the music of the show.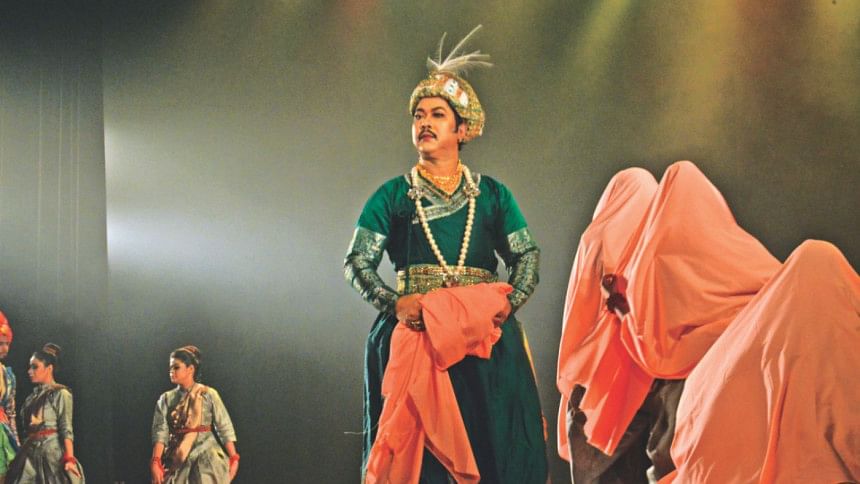 Renowned media personalities, including the likes of KM Khalid, Minister for Cultural Affairs, Liaquat Ali Lucky, Director General of Shilpakala Academy, and thespian Ataur Rahman, spoke before the performance commenced.