Lalon festival ends in Jhenidah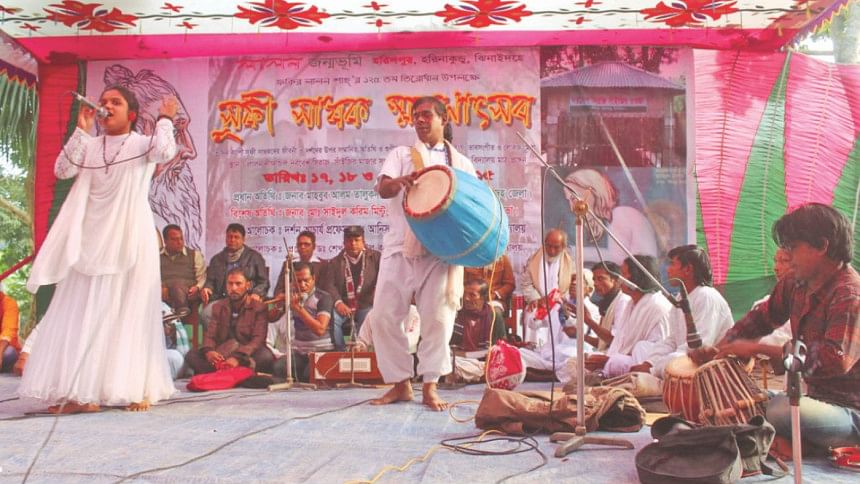 A three-day Lalon utsab (Festival) was held at Harishpur village under Harinakundo upazila of the district on the occasion of 125 death anniversary of mystic bard Lalon, from Thursday to Saturday.
Deputy Commissioner DC Mahbub Alam of Jhenidah inaugurated the festival on Thursday morning. Jhenidah district AL secretary Saidul Karim Minto, Lalon researcher and Dhaka university professor of philosophy Dr. Anisuzzaman, another Lalon researcher and Kushtia university professor of Bangla department Abdul Mannan and Lalon Bishwa Shangha and Lalon research Foundation president Dr. Abu Ishaque were present at the function.
Besides, around 500 Lalon devotees and thousands of audience thronged the festival.
The discussants claimed that Harishpur is the birth place of Lalon Shah. They discussed the philosophy of Lalon's life and his musical life. They demanded a Lalon university and a Lalon academy here.