IGCC celebrates seventh anniversary at BNM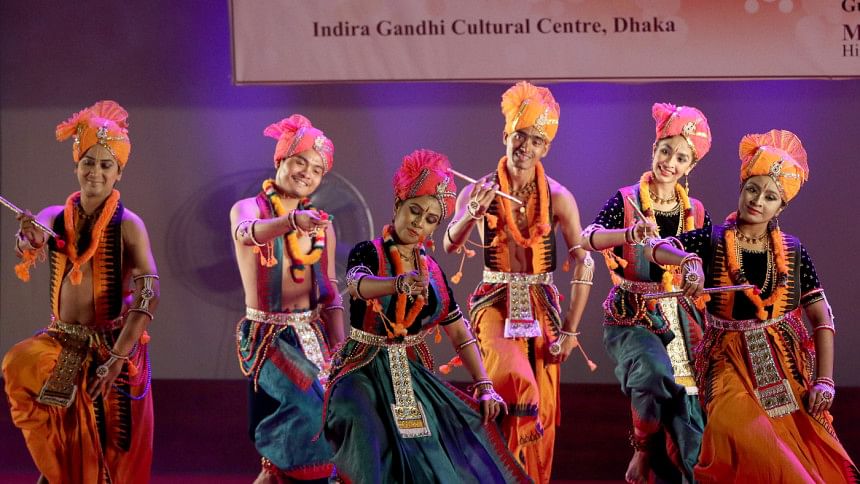 In celebration of its seventh founding anniversary, Indira Gandhi Culture Centre (IGCC) organised an event of music and dance on Tuesday at the main auditorium of Bangladesh National Museum (BNM).
Environment and Forests minister Anwar Hossain Monju attended the event as chief guest, while Harshvardahn Shringla, the Indian High Commissioner to Dhaka, was the guest of honour.
Teachers and students of IGCC performed music, dance and yoga demonstrations at the cultural programme. Santosh Mishra, Hindustani Classical Music teacher at IGCC set off the performances with an item called "Swar Shruti", along with the students of classical music. Students of Hindi language then gave their presentations, including a Hindi poem and a chorus song. Yoga students of IGCC then also gave a rather enthralling group demonstration of yoga.
The final set of performances of the evening was dance pieces. Junior students of Classical Manipuri dance (aged 6-12) performed a piece called "Balya Krishna Nartan", while the senior students performed "Gop Ras".
The programme came to an end though handing of crests to various high-achieving students, and teachers, and National Anthems of the two countries.