Heralding the arrival of Spring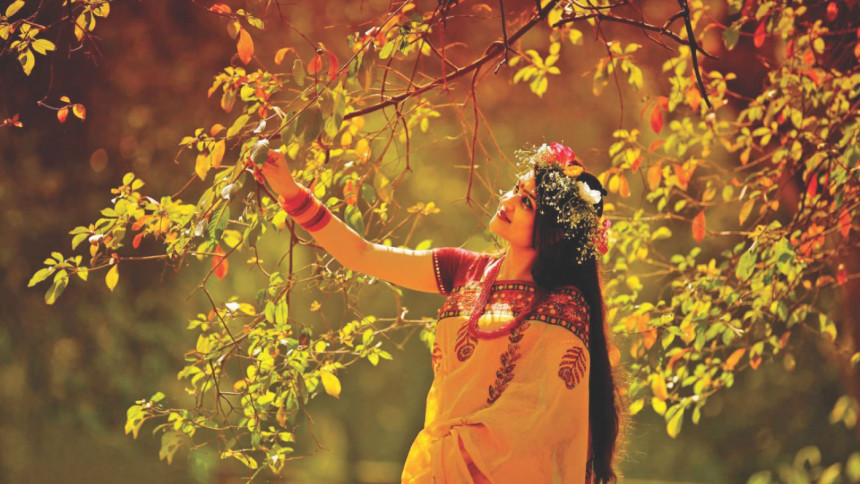 The arrival of Pahela Falgun, the king of all seasons, is always greeted with  a profusion of flowers, poetry, songs and dances.
Caught up in the excitement, Dhaka will wear a festive look on the first day of Bangla month Falgun. And many socio-cultural organisations and educational institutions are organising myriad programmes as entertainment.
Jatiya Boshonto Utshab Udjapon Parishad 1421 has organised programmes including choral songs, folk dances, folk music, dances by indigenous people, poetry recitation, plays in a procession in three phases.
The first phase will begin at 7:30am at Bakultala of Faculty of Fine Arts (FFA), Dhaka University, the hub of the celebrations. The phase is to end around 9:30am with a procession from the faculty. In the second phase, a cultural programme including choral songs and dance swill take place around 4pm at the same venue. The third phase will be held around 4pm at Rabindra Sarobar in Dhanmondi with similar programmes.
Another attraction will be the Ekushey Boi Mela that is likely to attract a huge footfall this evening.
Girls in Bashonti(yellow-ochre) saris will adorn themselves with floral ornaments and boys will wear colourful Punjabi to see and be seen at the major events. Students FFA will as usual paint motifs on the more sporting visitors. Many bands will perform concerts at different points of the campus. Several private universities and colleges will also arrange programmes to herald spring.