From Dhaka to Cannes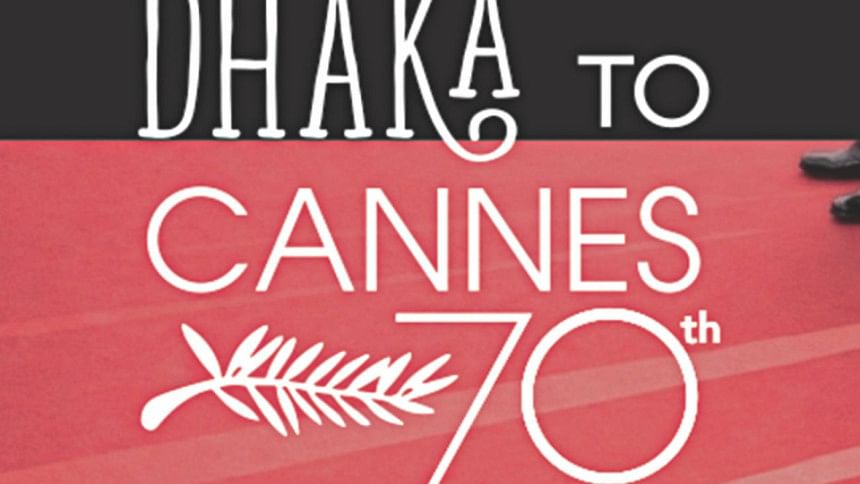 Lubna Sharmin, Kazi Mahadi Muntasir and Md Abid Mallick, three emerging Bangladeshi filmmakers are to attend Cannes Film Festival 2017 as a part of the Dhaka to Cannes Initiative, the first ever of its kind in Bangladesh, says a press release. This was organised by International Film Initiative of Bangladesh (IFIB) in partnership with International Emerging Film Talent Association (IEFTA).
The three filmmakers were selected by an international jury from a number of applications sent to the website of IFIB by aspiring filmmakers of Bangladesh. The jury comprised of writer, director and producer Mary McGuckian, entertainment publicist Gary Springer, and Alan Poul, director and producer.
The filmmakers are to participate in the Producer's Workshop hosted by the Marché du Film. At the workshop, there will be three days of intensive meetings with some of the world's most prominent filmmakers, film executives and industry power brokers, identifying best practices and relevant programmes while focusing on ways in which artistic and commercial efforts can be made sustainable across local and global markets.
As part of the programme, IEFTA will also host a reception at Plage Royale. Samia Zaman, President of IFIB and Marco Orsini, President and Founding Board Member of IEFTA, along with renowned filmmakers and film personalities from Bangladesh like Nasiruddin Yousuff, Abu Sayeed, Dr Zakir Hossain Raju, and Ahmed Muztaba Jamal Shovon will attend the event.
In the words of Marco Orsini, the IEFTA's main goal for the Dhaka to Cannes initiative is to increase awareness of filmmakers from Bangladesh to the international film community, as well as expand the role of the filmmakers coming to Cannes. He added, "We want to empower filmmakers from Bangladesh to be able to compete in a globalised film market."
Samia Zaman stated, "After visiting the festival in the last two years, I strongly suggest that every member of Bangladesh's film community explore Cannes and other film festivals."