Shakib Khan's upcoming commercial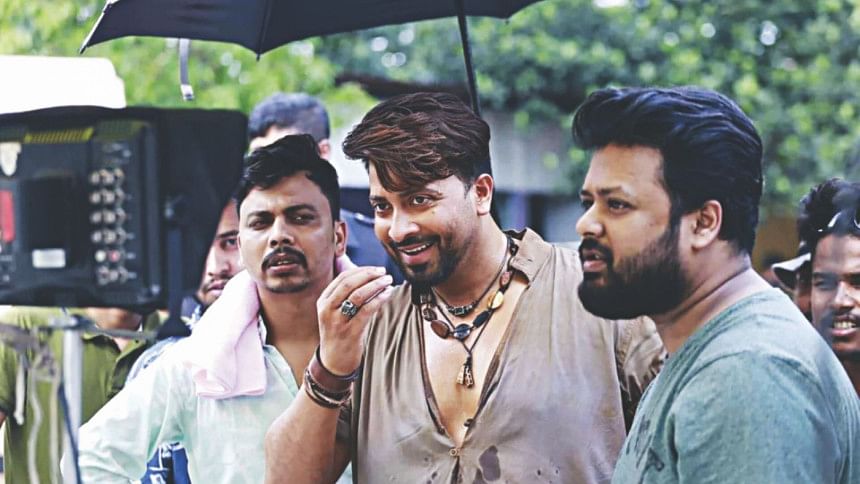 The appearance of silver screen superstars in television commercials has been increasing in recent years. Many of the big names in the entertainment industry are starting to embrace the dynamic domain of commercials.
Having worked with the likes of Pori Moni, Arifin Shuvoo, Nusraat Faria, Siam Ahmed and others, prominent director Adnan Al Rajeev is currently shooting for an advertisement film with megastar Shakib Khan. This is the second time Rajeev is collaborating with the 'King' for a commercial.
The shooting for the promotion is currently underway, although filming for the concluding segments has been postponed due to the recent thunder showers. According to Rajeev, "This project is a mixture of narration and storytelling where Shakib Khan is the protagonist." He further informed that the superstar will have dialogues that address health issues in the commercial.