Mamunur Rashid and Mili in "Baksho-Bondi"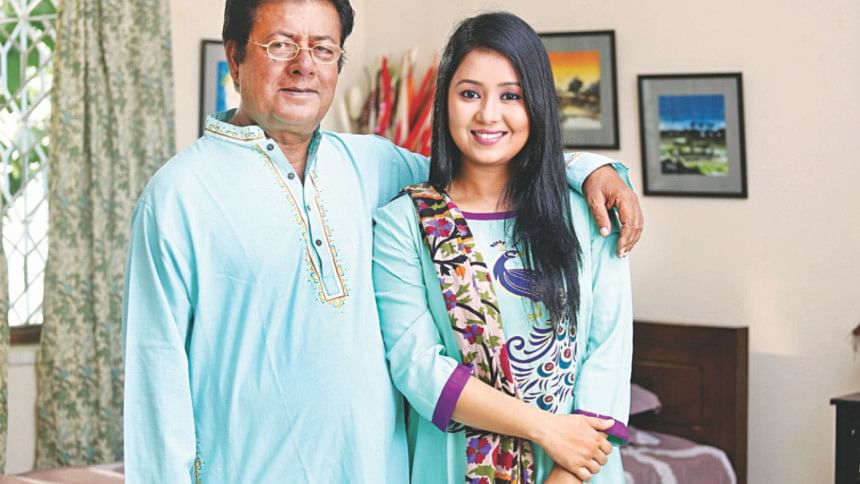 Mamunur Rashid and Farhana Mili, popular actors of two generations, were first seen together in Giasuddin Selim's film "Monpura" seven years ago. Now after a long gap, the two actors have paired up for television drama serial "Baksho- Bondi".
Written by Pantho Shahriar and directed by Nayeem Imtiaz Neyamul, the drama is being shot at Richi Solaiman's shooting house Nilanjana in the capital's Uttara. In the serial, Mamunur Rashid and Mili will be sharing screen space as uncle and niece.
About the serial, Mamunur Rashid said, "I have worked previously with Pantho Shahriar's script. His stories are different. Also I am working with Mili after many years. I can see she has matured as an actor."
Meanwhile Mili said, "I am trying to learn a lot of things from Mamun bhai as working with senior artistes is always an opportunity."
The 104-episode drama serial will soon go on air on a satellite television channel.