"Aro Bhalobashbo Tomay" to get countrywide release today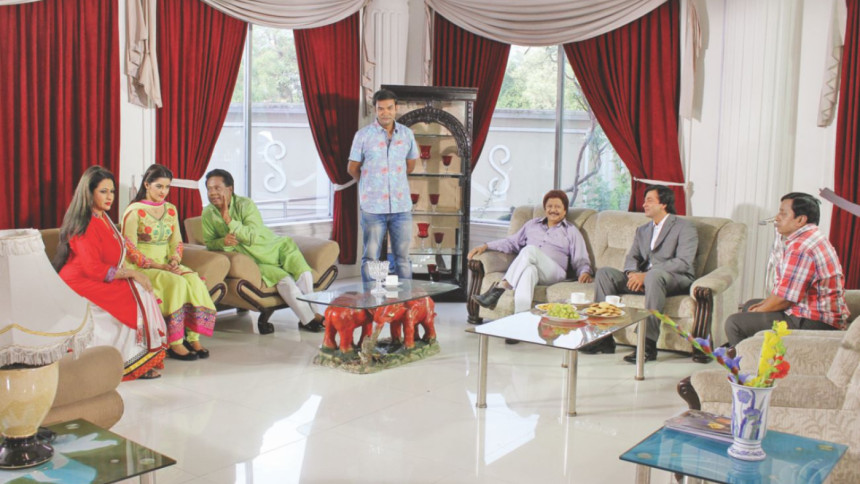 SA Haque Alik's latest film "Aro Bhalobashbo Tomay" releases today in 91 movie theatres across the country. Expectations are high surrounding the film which casts Shakib Khan and Pori Moni in the key roles, alongside Bobby who plays a special role.
Habib Wahid, SI Tutul, Kishore, Imran, Konal, Hridoy Khan and Porshi have lent their voices for the film. The music has been jointly done by Habib Wahid, SI Tutul and Emon Saha.
About the film, Alik said, "My first film 'Hridoyer Kotha' received great response from the audience. Then I directed 'Akash Chhoa Bhalobasha' which also did very well at the box office. I am hopeful that my third film will become equally popular."
Shakib Khan has donned the avatar of a superstar in the film while Pori Moni will be seen as diehard fan of Shakib. The film surrounds the relationship between the two.