Deadpool arrives in Dhaka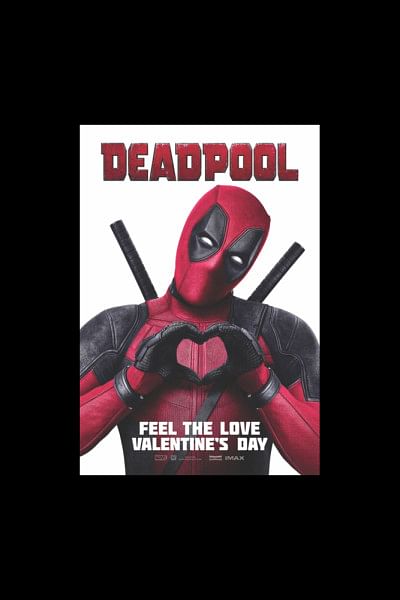 It seems like Hollywood has decided 2016 will be the year of superhero movies, with both Marvel and DC Cinematic Universes releasing some of their biggest films. However, it's 20th Century Fox who took the first shot, with the highly-anticipated "Deadpool" releasing in the US on February 12. Much to the delight of the Bangladeshi fans of superhero flicks, Star Cineplex has brought the 'Merc with a Mouth' to screens of Dhaka, with the film premiering on February 11 at the Star Premium Hall. The film went on the regular showtime roster since yesterday (Friday February 12), on the same day as the global audience gets to enjoy the film. Although there are no official content rating for the film in Bangladesh (The film's MPAA Rating is "R" – meaning it is only for mature audiences), Star Cineplex asked only 18+ members to attend the premiere.
Despite going through some censorship (Cineplex sources said the film's version released for Malaysia has been imported), the Ryan Reynolds-starrer retains most of its quirky and hard-hitting humour punches and graphic action sequences at the Dhaka screenings. Directed by Tim Miller and co-starring Morena Baccarin, TJ Miller, Ed Skrein and Gina Carano, the film has seen immense interest worldwide with its red-band trailers and bold promo campaigns, and has already performed red-hot in seven international markets with earnings of $12 million. Certain territories have seen record breaking performances coming from the hero's antics. In particular, Fox has seen its best opening for one of their films in Taiwan with $1.4 million, the best opening for a superhero film in Belgium with $270,000, and the biggest opening day for an R-rated film in both the Philippines and Singapore - culminating in $562,000 between the two countries. With $65-$70 million estimated for this weekend's US box office debut, Wade Wilson (Deadpool's alter-ego) isn't going away any time soon.