Cynthia, first wife of John Lennon, dies: Son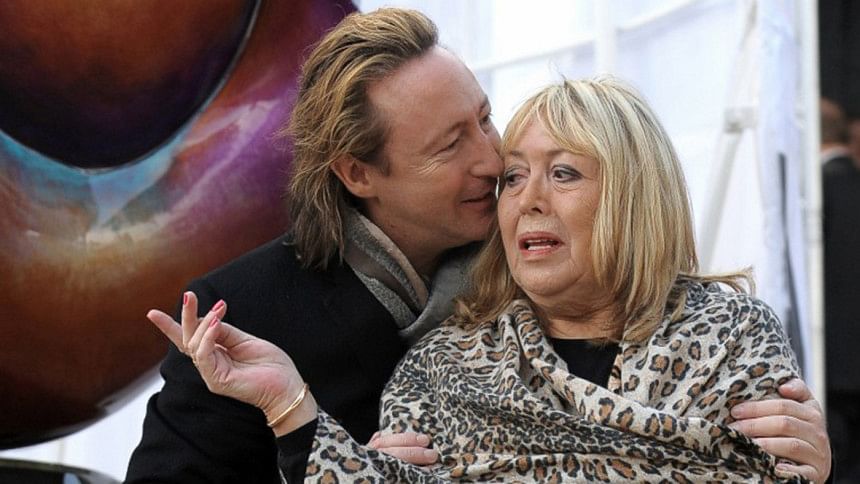 Cynthia Lennon, the British first wife of The Beatles' songwriter John Lennon, has died aged 75, the couple's son Julian said Wednesday.
A message on the musician's website said Lennon "passed away today at her home in Mallorca, Spain following a short but brave battle with cancer."
"Her son Julian Lennon was at her bedside throughout. The family are thankful for your prayers," it added.
Julian Lennon wrote and sang a song of tribute to his mother that was posted on the site.
Cynthia met John Lennon at an art class in the British city of Liverpool when she was 18 and the couple married in 1962.
"You couldn't resist being around him," Cynthia Lennon said in a 2005 interview with US television.
"You couldn't resist watching what he was up to. I mean, he was a total rebel."
In her 2006 memoir of the relationship, "John", Cynthia said the pair had had an intense but turbulent relationship.
"He was a very jealous young man at the time, and he had a lot of pain inside," she said, explaining that he had once hit her.
They stayed together until 1968, as The Beatles grew to be the world's biggest group.
John left her for Japanese artist Yoko Ono in 1968 and the couple was divorced. He was later murdered by a troubled fan in New York in 1980.
At the time John was reconciling with Julian, the son he had had with Cynthia.
"Near the end, before his tragic death, of course, they were getting close on the phone; they were connecting," she said.
"It was just coming back and it was wonderful. Then, of course, his life was cut very short."
After her death was announced, The Beatles' drummer Ringo Starr tweeted a tribute: "Peace and love to Julian Lennon. God bless Cynthia."