Clooney fits schedule around wife Amal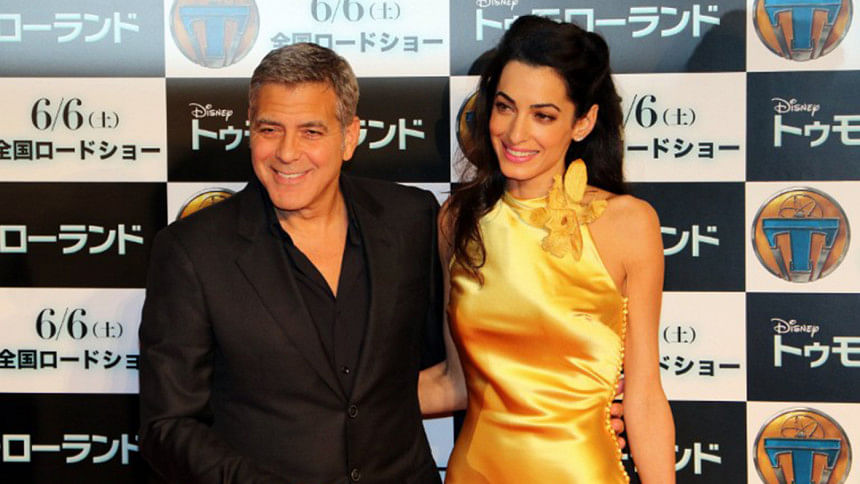 Hollywood actor George Clooney changes his schedule to suit his wife Amal Clooney as her work is less flexible than his.
"When he proposed, the deal was struck on very clear terms. This is a marriage of equals, and Amal takes her work far too seriously to make compromises, so the only way it can work is if George fits his schedule around her," a source told Grazia magazine, reports femalefirst.co.uk.
"It may sound harsh, but that's the reality. If your name is top of the bill, you can sort out filming schedules to suit you. Amal can hardly order an international court to adjourn to gad about Hollywood. George understands it, it keeps him on his toes and I've never seen a more blissfully happy couple," he added.
The "Oceans 11" actor being one of the world's most desirable men, insiders say that Amal never pursued George, and the star had to work hard to woo the 37-year-old lawyer.
"In the early days, people totally misunderstood the dynamic of the relationship.They saw it in the traditional terms of beautiful, younger woman falls for successful alpha male.
Anyone who was there at the time will tell you it was George who did all the chasing. He had to do his homework just to get Amal out for dinner and ever since then he's been running to keep up.
"She's always been totally unfazed by celebrity and that's one of the great strengths of their marriage."