1 Minute Please
Chanchal Chowdhury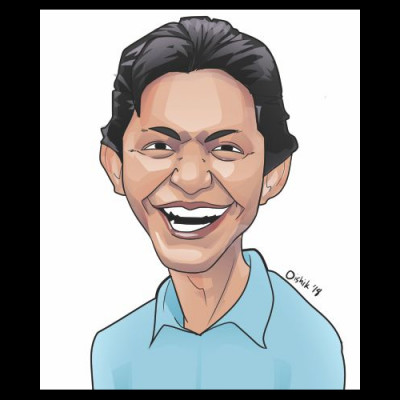 Chanchal Chowdhury is a household name, known for his bold roles in theatre, television and cinema in Bangladesh. A National Film Award winner, the versatile actor mesmerises the audience whenever he is on screen. On his birthday, he takes out a minute for The Daily Star to talk about what he has been up to.
How do you usually like to spend your birthday?
I spend the day with my family and close ones, and I try not to keep any shoots on my birthdays. My family usually gets me a small cake. I end the day giving thanks to all my well-wishers and fans.
Who is the first person to wish you on your birthday?
My son, Shuddho.
Do you have any particular birthday memory that you would like to share?
One memory that comes to mind is that back in my hometown, Pabna, my mother would make paayesh on my birthday.
What are some of your favourite movies?
Pather Panchali is one. I also love pretty much any film starring Uttam Kumar and Suchitra.
One famous person, dead or alive, whom you would like to meet?
I would have loved to meet Manna Dey. I am also a huge fan of classical music. I would love to see a concert by musicians like Zakir Hussain, Amjad Ali Khan and the like.
What advice would you give to young actors of today?
My advice would be to be as prepared as you can be. An actor should also be very punctual. He should never stop learning and always treat each day like it's his first day on set.