Ranveer Singh returning to action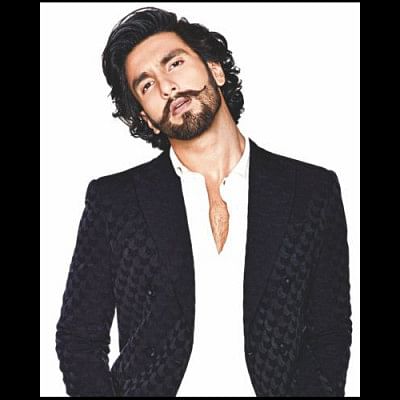 After four months of physiotherapy, Ranveer Singh is back in action and says that recovery has been five times faster than normal. Come September, and Ranveer in full armour, sword in one hand and shield in the other, will ride into the battle field on a white stallion for "Bajirao Mastani". For the next two months, he will be shooting all the war sequences for Sanjay Leela Bhansali's period romance, reports Mumbai Mirror. There will be plenty of sword fighting and physical combat but Ranveer is confident that his shoulder will hold up.
In June, Ranveer was back on the sets in Mumbai, in his Bajirao avatar, but he started slow with dialogue-heavy scenes. With a smile, he'd played down his injury, saying, "It's a part-and-parcel of the profession. I'm going about my rehabilitation aggressively and am looking forward to getting back on the set. I have been treated like an athlete. The physiotherapy programme I've been assigned is the same as one of a professional sportsman. Now I'm fighting fit. I'll say that my recovery has been five times faster than that of a normal person."
Ranveer dislocated his shoulder after falling from a horse during the shoot of the film in Rajastan in late February, but it was not his first on-set mishap. He had earlier suffered a serious back injury while shooting for "Lootera" and then hurt his arm and cheek while shooting for "Gunday".
Source: Mumbai Mirror