Nawazuddin gives 'full marks' to Varun Dhawan
The actor in front of Nawazuddin Siddiqui in "Badlapur" was a relatively inexperienced Varun Dhawan. But balancing out his own experiences with the "Main Tera Hero" actor in "Badlapur" turned out to be a smooth sailing for the National Award winner.
"I saw Varun's energy and passion on day one. I was very inspired by his energy. If he hadn't been receptive to his character's demands and mine, the film would have fallen apart."
"Varun took the call to do the film on his own. He didn't even consult his father (filmmaker David Dhawan) about it. Once Varun took a decision he went all out to get into his character. Full marks to him," said Nawazuddin, who played a killer in "Badlapur".
How did you manage to make the character so empathetic?
"Every time I did a scene, my director Sriram Raghavan reminded my character was a killer by chance. At the same time, the change in him must also be evident. I had to show him change while essentially he remained a scoundrel," he said.
Wasn't it tough?
"It was not easy playing this character, because he didn't demonstrate his emotions. The change in him was happening at a place where we couldn't see it. And since he was not very intellectually developed, he couldn't even articulate those changes within him.
"I've met many people in my life who have gone through tremendous trauma. But in their present times they get involved with trivial pursuits."
Nawazuddin is also seen sharing a terrific rapport with Huma Qureshi in the film. How did they strike that?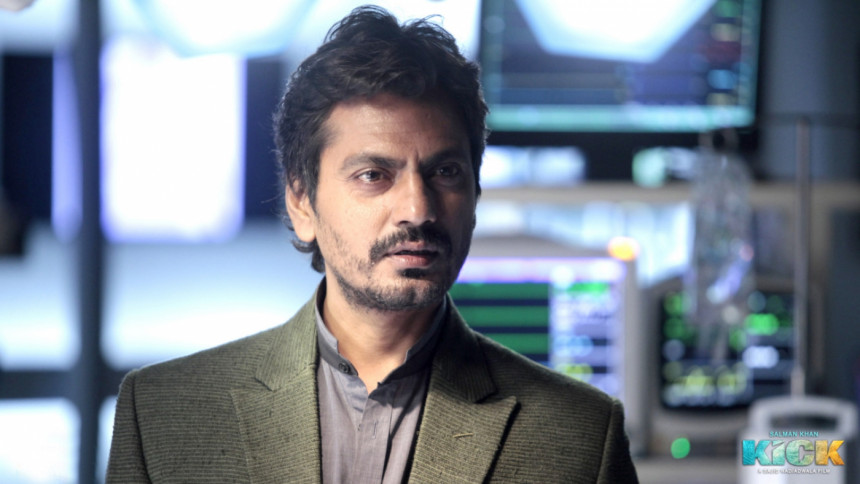 "We had worked together in 'Gangs Of Wasseypur'. So there was a comfort level between us from before. We worked out a lot of improvisations together in our scenes in 'Badlapur'."

Incidentally, the scene where Huma's character meets Nawazuddin's character in jail, it was the latter's idea to ask her to talk dirty to him.

"My character had not seen a woman in years. He was bound to be sexually frustrated. He couldn't do anything physical, so he initiated verbal sex."